Yardbird Review
Barbecue, burgers and hot dogs, oh my! This charming, American, and very friendly restaurant is by far my favorite place to grab some delicious barbecue. Located on Cass Lake Road in Keego Harbor, it never fails to disappoint me.
When I walk into Yardbird, I feel as if I'm walking into my mom's kitchen, where everything is fresh, enjoyable, and simple. It's enjoyable and appealing, but also laid back and chill, where you won't need a reservation on most nights. You can just walk right in and grab some good eats.
My favorite time to go is usually Sunday mornings for a nice, delicious brunch, but the servers recommend Sunday nights because they are less busy.
My favorite thing to order is the Pulled Pork Hash and 2 Eggs ($9) which comes with fresh and juicy pulled pork, two sunny side up eggs, potatoes, vegetables, and barbeque sauce. This dish fills me up and tastes amazing. When I'm not feeling the savory vibe, I will lean towards a fluffy waffle ($7) with either orange sauce and maple syrup or roasted apples with whipped cream.
Personally, the food is some of my favorite around town, one of the things they are most famous for are their sweet potato fries, which taste like heaven. Additionally, the food isn't terribly priced, but you could find something cheaper. To me, the food is worth the money because it is top quality and the service is top notch as well.
When I go for dinner, I usually get the family style dining where you can pick 4 meats (besides ribs) and 4 sides too ($18.75 per person). I routinely get the pulled pork, beef brisket, pulled chicken, sausage, and the ribs and we tend to share it just because it is so big. For the sides, we get sweet potato fries, mac and cheese, the fresh slaw, and crisp watermelon .
One of my favorite parts of the entire restaurant is the service and the people. Since I'm a regular at this restaurant, the staff has gone out of its way to learn my name and remember how I like some of my favorites on the menu. Additionally, the service makes the atmosphere of the restaurant so enjoyable and relaxing because of their genuine smiles and kindness for their customers.
Yardbird is open from 4-10 pm on Mondays-Fridays, 12-11 pm on Saturdays, and 11-8:30 pm on Sundays. I 100% recommend you to make a quick stop at Yardbird; it is by far one of my favorite restaurants and their barbecue makes the day so much better.
About the Writer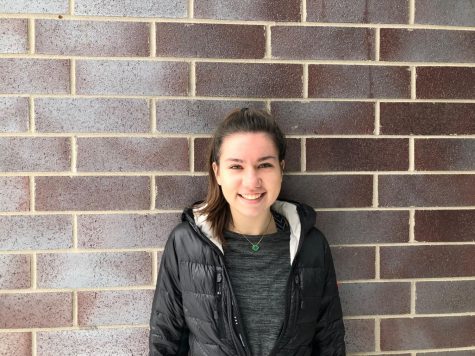 Alexis Rillema, Staff Writer
Hi, my name is Alexis Rillema; I am currently a junior at BHHS. I've been on the staff for 2 years and am currently a staff writer. In my free time I like...