Kaku Sushi and Poké brings new flavor to Bloomfield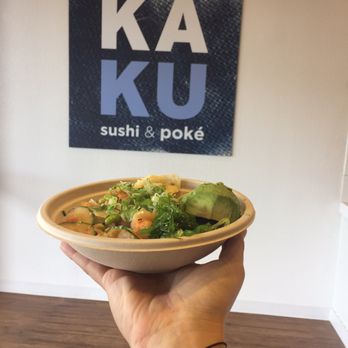 I have been a huge poké fan ever since I tried it in California a few years ago. Since then I have been searching for a poké place a little closer to home. Thanks to Kaku, a new poké and sushi restaurant located at 869 West Long Lake Road in Bloomfield Hills, I finally found it.
For those not familiar with poké, it is a popular Hawaiian dish that features raw fish served over rice or arugula for a healthier option , along with a choice of all sorts of toppings and flavor combinations. I like to think of it as a deconstructed sushi roll.
Kaku was opened by Kaku Usui, a Tokyo native, who has spent the last 20 years as a sushi chef working at popular sushi restaurants in the Metro Detroit area, most notably at Ronin Sushi in Royal Oak. As a huge fan of Ronin, I had high hopes for the food at Kaku, and can definitely say that my visit lived up to those expectations.
Meant as a quick and casual dine-in or carryout restaurant, Kaku is open from 11:30 am to 9:00 pm Tuesday through Sunday. Its white and blue-grey color scheme and sleek countertops give the restaurant a minimalistic, modern feel.
When I entered I was immediately greeted by the friendly staff who offered to walk me through the menu since I had never been there before. The setup is very similar to that of a Subway, think of it like a Japanese Chipotle. Though not extensive, Kaku's menu has a wide variety of options, including both poké bowls and sushi rolls, as well as other staples like miso soup and seaweed salad.
I decided to order one of the poké bowls, which is what they are known for. When ordering one of Kaku's poké bowls, they give the option of either building your own bowl or choosing from one of their recommended combinations from the menu. I decided to go with one of their suggested bowls.
The bowls come in two sizes, small and large. If you build your own, a small costs $10.50 and a large costs $14.50. All of the combinations listed on the menu have a set price, ranging from $11.00 for the tofu salad bowl to $14.00 for the ahi tuna bowl. Kaku's sushi offerings are less expensive than its bowls, with a starting price of $4.50 for a tofu or veggie roll, to $12.00 for their toro roll. Since this is the only poké place around it's hard to compare prices to other nearby restaurants offering the same cuisine.
I ordered a small salmon ponzu bowl which costs $13.00, falling around the higher end of Kaku's price range. The bowl came with salmon, scallion, cucumber, edamame, seaweed, sesame seeds and ponzu sauce and it was absolutely delicious. I decided to go with a brown rice base, but white rice and arugula salad are also available for a healthier option. The fish and vegetables tasted so fresh, the ponzu sauce added the perfect amount of sweetness and the sesame seeds and nori added a little bit of crunch.
I highly recommend Kaku Sushi and Poké for anyone looking for a quick, delicious, and healthy new option, it is definitely worth a try.
About the Writer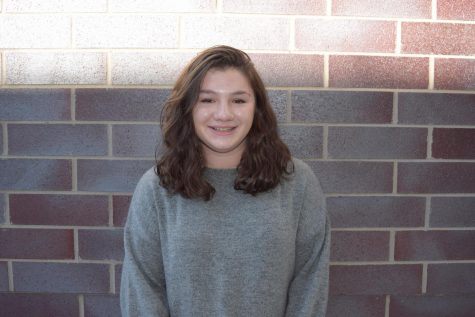 Sydney Kalt, Graphics Manager
Hi, my name is Sydney Kalt and I am a senior. This is my first year on staff as the graphics manager. I love to canoe and I am on the tennis team. In my...