Sushi Samurai is Perfect for your Sushi Outing
Off the busy street of Orchard Lake lies an average looking building in a sea of average looking strip malls. Yet surprisingly enough, like a rare and precious pearl hidden in an oyster, there is a hidden treasure within its doors: Sushi Samurai.  

When I first walked through the restaurant's old, wooden doors, I was enchanted by the colorful walls, lego ships, and sushi themed décor. The staff greeted me and sat me at a table.

The pleasant smell of ginger, sushi, and miso soup overwhelmed my senses as the server handed me a menu. Not knowing what to order but craving something with a kick, I asked for recommendations.

The server listed a delicious variety of spicy rolls, from which I finally chose the Samurai Crunch and the Atlantic Roll.

While waiting for my meal to arrive, my waitress gave me a sample of Sushi Samurai's special "Kani Su". This is a cucumber salad with crab and sweet vinegar. Although it may sound simple, its sweet yet tangy flavor remains unparalleled in this area.  

My pupils dilated as I saw my waitress carry out my sushi platter. A vision in seaweed, I must say… faultlessly presented with the perfect fish to rice ratio, and a Sriracha and spicy mayo mixture to top it all off. It was all so picturesque that for a moment, I debated not consuming the perfection that lie on the plate before me, but naturally, I could not resist.
So I recommend that you swim over to Sushi Samurai, 4143 Orchard Lake Road, West Bloomfield Township, MI 48323. You most definitely will not be disappointed.
About the Writer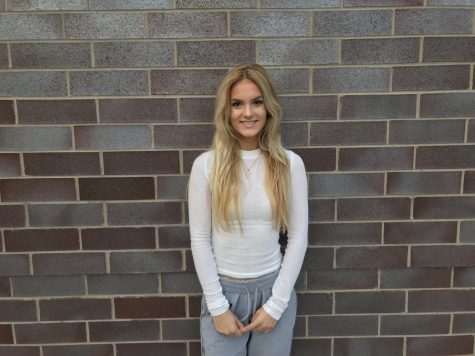 Carly Armstrong, Opinion Editor
Carly Armstrong is a senior at Bloomfield Hills High School. She has been on the Hawkeye staff for a year and she is the Opinion section editor. She loves...