J Alexander's takes place as best steakhouse in Bloomfield Hills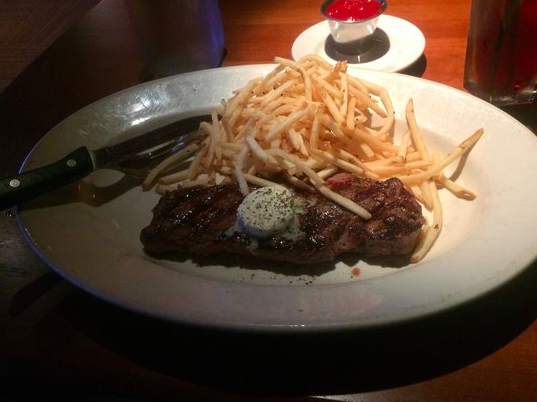 The smell of the delicious juicy steak and fries wafts through the air. As I walk into J Alexander's, my mouth waters. The amount of delicious options on the menu always makes me want to order everything. Located in Troy inside Somerset Mall, J Alexander's is by far my favorite restaurant to go to with my family and friends. I come from a family of 6 and whenever we decide to celebrate someone's birthday in the family or grab a bite to eat for lunch, J Alexander's is the place.
As I walked into the restaurant, I was greeted by the dark and romantic ambiance. The spacious atmosphere was filled with energy and liveliness. The hostess mad me feel welcome and comfortable as I waited for my table. During the week, you won't need a reservation but once Friday night comes, it is a good idea to call ahead, especially if you're attending with a big party, although my favorite time to go is on a Sunday night, to end the week with a delicious meal and for quality time with my family.
As my family and I sat down in the big leather booth, the waiter immediately greeted us with a kind smile and gave us a few minutes to look over the menu before taking our order. My mom asked a few questions about some dishes on the menu and he happily answered in a descriptive and helpful manner. After looking at the variety of appetizers on the menu, we decided to order the calamari ($17) and the Mexico City spinach con queso ($13).
An all time favorite dish of mine is the Steak 'n' Fries ($27), which comes with a big juicy piece of steak with their signature garlic butter on top and a side of thinly sliced fries coated in steak seasoning. When I am in the mood for something lighter, I will opt for the Asian Ahi Tuna Salad ($20), which is a plate of healthy crunchy greens seared in cilantro vinaigrette and spicy wasabi on the side. I decided to go with the Steak 'n' Fries since I was extremely famished and I wanted something a bit more filling than a salad. Once my plate arrived in a timely manner, I devoured my food and didn't leave a crumb.
J Alexander's is by far the best steakhouse in the Bloomfield Hills and will satisfy all customers served. Their hours are 11:00 a.m. to 10:00 p.m. on Mondays through Thursdays, 11:00 a.m. to 11:00 p.m. on Fridays and Saturdays, and 11:30 a.m. to 9:00 p.m. on Sundays.
About the Writer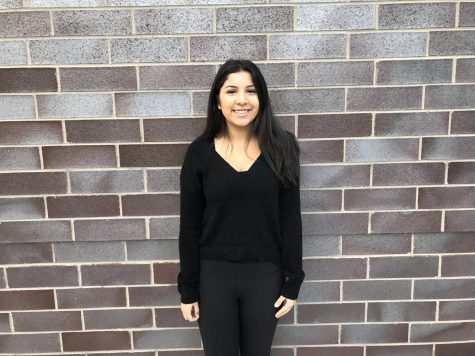 Maya Alhusein, Staff Writer
Hi, I'm Maya Alhusein! I am a senior and it is my first year as a staff writer. Outside of newspaper, I am Vice President of UNICEF Club and the treasurer...