Olaf's Frozen Adventure Warms Hearts
You may have noticed that before the start of every Pixar movie, there is a animated short. These often receive high praise and are as loved as the movie itself.
Pixar released Coco, its newest animated feature in November, and as usual, there was short before the film began. However, this time it got scathing, horrible feedback, to the point where the short was pulled from theaters and is now being shown as a TV movie during ABC's 12 Days of Christmas. Much of the backlash came from the fact that this short is 21 minutes long, as opposed to the usual Pixar shorts which run under 10 minutes. There was also complaining about the quality of this short, with viewers arguing that Olaf's Frozen Adventure is bland, annoying, and pointless. I can understand the problems with the run time, but I thought Olaf's Frozen Adventure was very enjoyable and worth the watch on ABC.
Olaf's Frozen Adventure follows the characters from the well-known movie Frozen as they prepare for the holiday season. It features six original songs.
I loved this short as much as the wonderful movie that came after it. From the second the first notes of the opening music began to play, I got chills. The songs were touching and amazing, and my sister and I listen to them on Spotify daily. The acting and singing were up to Disney par, and Idina Menzel sounded especially like an angel.
The story was extremely packed for a 21 minute short. There were quite a few things going on, which I believe made the short interesting and entertaining. Olaf's Frozen Adventure was much more emotional than I would expect, but I liked that, as I enjoy a story that pulls on my heart in a few different ways. During this, I not only laughed with Olaf's typically crazy antics, but also cried. More than once.
Overall, since Olaf's Frozen Adventure isn't available in theaters anymore, I would recommend catching this funny, heart-warming animated short on ABC Family.
About the Writer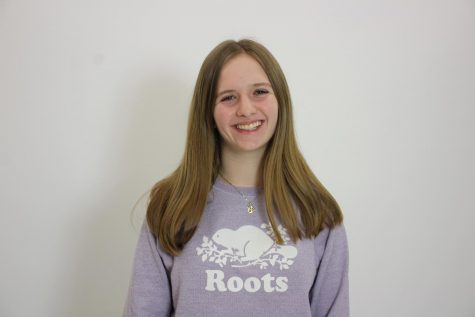 Darby Krugel, Copy Editor
Hi, my name is Darby Krugel and I am a Copy Editor on the Hawkeye newspaper. I am a junior and this is my 2nd year on staff. Outside of the Hawkeye, I...