Christina Hickson commits to playing collegiate soccer at Case Western Reserve University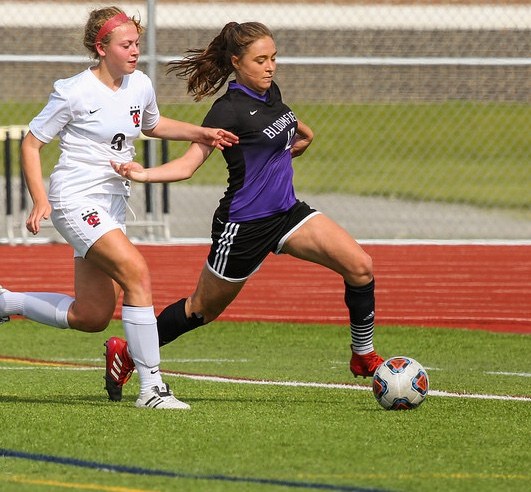 After years of late night practices, early morning games and a slew of injuries, signing her name on the dotted line was the best result she could have hoped for.
"I was talking to a variety of coaches from schools around the country and I had a spot on many teams," said Senior Christina Hickson. "I decided to play at Case Western after I did an overnight visit and loved the school. It was important to me that I got in with the playing style of the team and also it was an extra bonus that the head coach is one of the nicest people who I have ever met. I [also] knew that I wanted a good academic school that would prepare me for graduate school."
According to Varsity Soccer Coach Alan Zakaria, "[Hickson] has developed quite well over the past four years as a player," and that she has really "progressed in her ability to play as a forward and working to bring players into the game."
"I would say on the field she is an athletic player who has great speed and she has great finishing ability," said Zakaria.
Starting as young as 15 years old, Hickson explains how she has always wanted to play soccer in college.
"I have played on the varsity team since my freshman year. I also play for the Michigan Hawks which is a competitive travel team," said Hickson. "Playing in college will allow me to continue to play the sport I love so much."
According to Hickson, in order to be on the team, there are a lot of requirements to fill.
"I have to show up fit and ready to play or I can lose my spot," said Hickson. "Playing time will also vary depending on how good I am compared to other players. What's most important for me now is going to practice and trying to get better every day."
Hickson explains how she has had to "overcome many obstacles and injuries to get to where she is today."
"Her Sophomore year she had a hip injury where she was out for not only the end of our season, but also for the whole summer," said Zakaria. "She was such a vital player that season and I know she missed playing with us and playing in the summer time, but I know that has provided a burning desire for her to get back ont
o the field and be the best."
Hickson's teammate McManus describes her as a "very strong player both mentally and physically" and how "what puts her at the next level is her drive and competitiveness."
"She knows a lot about the game and is a very skillful player," said Junior Megan McManus who has played with Hickson for over a year. "Off the field, Christina is always a really good teammate and a good sport."
According to Zakaria, along with being "enthusiastic and passionate about the game",  she has influenced many of her teammates.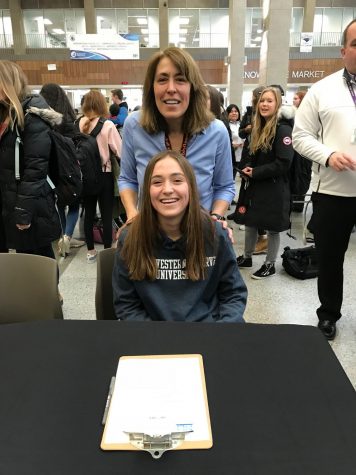 "She has taught me so many things, for instance how to never give up, chase every-ball down, and never slow down," said McManus.
With this being Christina's last year on the varsity team, McManus is "sad to see her go as she is such an important player to the team."
"I know everyone on the team is really proud of her and all her hard work," said McManus. "I am very excited for Christina on her commitment to Case Western, I know she is going to do great things there and be a great addition to the soccer team."
Along with her teammates, the soccer program and her coachs are "ecstatic for her" and couldn't be prouder of Christina for "fulfilling her dreams and goals of playing college soccer."
"I know that she is someone who aspires to play at the next level," said Zakaria. "To see her reach her dreams and goals of moving on and playing collegiate soccer is awesome for me as a coach and for us as a program."
About the Writer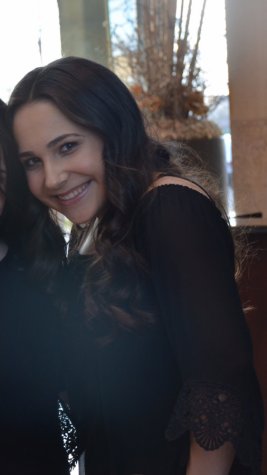 Sarah Kenkel, Social Media Manager
Hi! My name is Sarah Kenkel. I am currently a sophomore at Bloomfield Hills High School and this is my first year on the Hawkeye staff! I am on the forensics...