Upcoming Blackhawk Fever February 23rd
Attention all Bloomfield Hills Schools families: On February 23d, the boys varsity basketball team is hosting Black Hawk Fever! "The evening kicks of with free* dinner and t-shirts at 5:30 p.m., pre-game player autographs at 6pm, and the varsity game at 7 p.m. There will be special halftime performances from the Piston's Extreme Team and MSU Poms in addition to raffle prizes!" according to Bloomfield Hills Schools Website.
From the team's perspective, they are thrilled to have The Piston Extreme and MSU Poms team come and support. Current varsity player, Andre German, said, "I am super excited to play in the game and have been working really hard for this night. It is also so awesome to have these two elite teams come over and perform during halftime. I think that all of the families will really enjoy it."
The night will be extremely eventful and Blackhawk students are already excited for the big night. Current Bloomfield Hills senior, Jannel Simon, commented about the big day, "I am so pumped to go and support our team. They have done so well this year and I have made strides. I think this is the most important night to come!"
So come on out and see the most important game of the year! This night will go down in history. For elementary and middle school families, the first 500 people entered eat for FREE and receive FREE T-Shirts!
About the Writer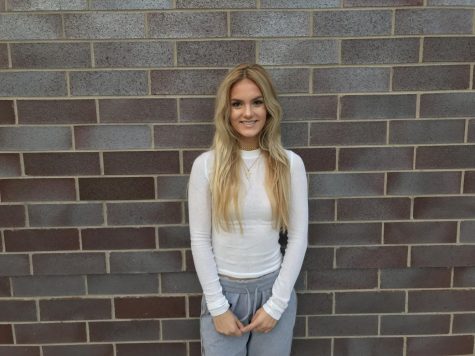 Carly Armstrong, Opinion Editor
Carly Armstrong is a senior at Bloomfield Hills High School. She has been on the Hawkeye staff for a year and she is the Opinion section editor. She loves...