New Board Member Jason Paulateer Follow Up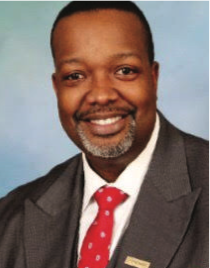 With four months on the Bloomfield Hills School Board, trustee Jason Paulateer, Vice President of PNC Financial Services, updates his experience as the newest member.
  "It's been really busy, busier than I would have imagined coming in," he said. "It's been a lot of learning and a lot of information sharing through the leadership team. I have had orientation with just about the entire leadership cabinet at the district. I think I maybe have one left to do, but the rest have been in and I have been to a couple conferences, so a lot learning going on."
  In The Hawkeye's September 5th article titled School Board Gains a New Member, Paulateer said that he  "sees this school board opportunity as one to learn and contribute to the bright future of our district."  
  Following up from this statement Paulateer added that he has "been getting a deeper understanding of all the issues that not only the administration has to deal with, and all the issues that are at play in public education. I think [these policies] will have a positive impact on this district in the future. Since the school board is tasked with setting policy and hiring the leader for the district, the policies that we set today will determine the future of this district."
  School Board Secretary Jacqueline El-Sayed believes that  "any time you add a new person to any working team that person offers fresh perspective.  Jason has really provided us with that fresh perspective and reinvigorated us. I think that it has been very helpful and taken our board to the next level."
  Adding to El-Sayed,  Superintendent Robert Glass said that Paulateer's presence on the board has gone as successfully as the board intended.
  "He's been everything we envisioned. The things that we saw when we interviewed him for the job are the things we see happening. He's a very quick learner [and] a great listener. He asks really insightful questions that get to the heart of an issue. He participates in the discussion, but he doesn't dominate it with his thoughts. He makes room for everybody to participate. He interacts so that everyone has a chance to weigh in on something. He is positive; he takes a proactive, positive approach to anything in front of him," said Glass. " If I give him background material, I know he is reading it and prepared. He's not afraid to take his own position on things. But he is generally looking for a consensus, which is what you like to see. I also feel he does a good job allowing me to do my job. He allows me to lead on the day to day stuff. But at the same time he asks good questions to make sure I thought of things. So that's what you like to see in a board member. He has been a great addition to our board of education."
  Looking into the future Paulateer stated, "I think it's going to be a good year. The administration is in the process of doing what they call a 'data dig' around many different topics in the district. I believe every building is going through this data dig actually later this week and expect to have a lot more information to work with in terms of where they find gaps and opportunities to improve education in our district for our students."
    Continuing Paualteer's thoughts, Glass said that the board is always looking at and mapping for new opportunities as well as "looking at certain policies, revising them and making sure they are in good shape. I look forward to Jason's participation along with the rest of the board members in those areas."
About the Writer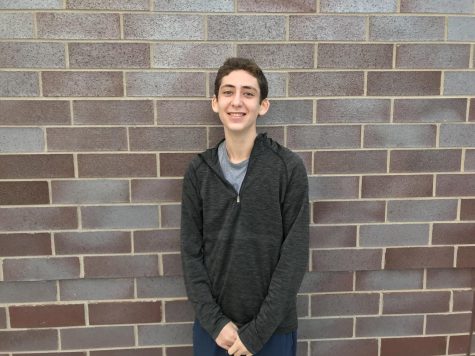 Justin Yaker, Staff Writer
My name is Justin Yaker. I am a junior and this is my second year on the Hawkeye as a staff writer. I enjoy hanging out with friends, playing and watching...