Hawkeye staff prevails at MIPA conference
On April 23, 2018, The Bloomfield Hawkeye newspaper staff attended the annual Michigan Interscholastic Press Association (MIPA) conference. The Hawkeye, along with the BHHS TV news, tallied a total of 46 individual awards at the conference, including five first places, nine second places, four third places, and 28 honorable mentions.
"I am extremely proud of the Hawkeye staff. Students earned so many well-deserved individual and team awards for their news coverage, editorial writing, design and photography," said Hawkeye advisor Michelle Hucal. "It is quite an honor for them to win Gold in the Spartan Newspaper Critique."
Junior Ben Mutz attended the MIPA conference with the Hawkeye staff for his first time and received a second place award for his diversity coverage story.
"It was awesome. Having my name called and being recognized on that level made me feel a sense of ownership for my work and my style of writing. It's great to know that your writing makes an impact on people," said Mutz.
Editor-in-Chief of the Hawkeye, Max Helfman, attended the conference for his second time and believed the staff's hard work paid off at MIPA.
"As Editor in Chief of the web, I'm incredibly proud of our staff this year. Everyone has worked hard all year, and being able to celebrate everyone's work was fantastic. I'm ecstatic to see what everyone does next year," said Helfman.
About the Writer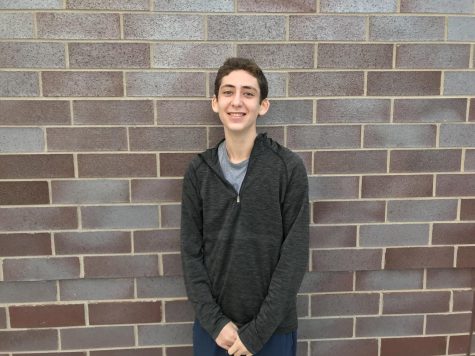 Justin Yaker, Staff Writer
My name is Justin Yaker. I am a junior and this is my second year on the Hawkeye as a staff writer. I enjoy hanging out with friends, playing and watching...