The Musical Comedy: Murder of 1940! – Another Broken Leg Theater Success
For this year's Spring Production, BHHS took on the show, The Musical Comedy: Murder of 1940!, directed by Tina Greenlee. The play takes place in Chappaqua, New York in a mansion that holds several secret doors and passages. The plot follows a group of creative talents who are at the mansion for the backers audition of a new broadway show. The auditioners are hesitant due to the three broadway chorus girls that were murdered by "the mysterious stage door slasher" earlier in the year.
The storyline of the show is anything but simple. In the opening scene, the maid Helsa is murdered by a person in a mask and the rest of the show develops this event. Each scene is packed with cliffhangers and plot twists. Due to the complexity of the plot, often times I was left confused. However, at the end of the show I was able to mostly piece it all together.  
The thing that stuck out to me the most about this hilarious show, was the cast. With a small, intimate cast of just 10 people, the show had a strong connection between the comedic plot and the audiences reaction. The small cast gave me the chance to, in a sense, get to know each character and their quirks. Each character has its own voice, comedic style and talent. One of the auditioners, Eddie McCuen, plays the role of a cheesy comedian who lightens the mood during high action scenes with witty yet classic jokes. Other characters include Patrick O'Riley who later reveals himself as an undercover cop but turns out to be a German gestapo and Nikki Crandall, a chorus girl who later reveals herself as a member of US Naval Intelligence.  
Overall, this production was exciting, thrilling, and not at all what I expected. The cast's hard work and dedication truly shined on stage. I think it's safe to say, BHHS Broken Leg Theatre Company has done it again and showed the community how talented our theater students are.
About the Writer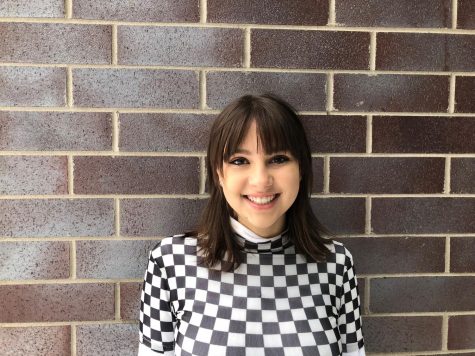 Sophie Sherbin, Staff Writer
Hi, my name is Sophie Sherbin and I'm currently a Junior at BHHS! This is my first year on staff as a staff writer and I am loving it! When I'm not writing,...