Bionic Blackhawks Win Highest Award at World Championship
The Bionic Blackhawks, also known as the BHHS Robotics team, was awarded the most prestigious award for high school robotics at the recent world tournament, which took place in Detroit for the first time this year.
While the team did participate in the world tournament, they also participated in numerous tournaments before that in order to qualify for the world championship. "We went to three district level tournaments, the state tournament, and the world tournament. There were probably hundreds at the district level tournaments and thousands at the state tournament. At the world tournament, there could've been upwards of ten thousands, but it's hard to estimate once the numbers get so large," said Junior Forest Zhang.
At the world tournament, the team won the Chairman's Award, which honors the team that best acts as a model for other teams and embodies the purpose of the FIRST organization. In fact, a team can only win this award once at the world tournament in order to allow newer teams to be able to win it.
"We had won this award at the state championship for the past three years. However, with more than 7,000 teams around the world, we never expected that we would be the ones to receive it," said Junior Jackson Bahm, a captain on the team. Bahm continued, "We grew a lot throughout this year not only technically with our robot, but our robotics program as a whole. We started multiple other teams at different high schools and offered them mentoring support. We created an online service to distribute free parts to teams that need them for their robots. We produced and edited our own TV show to help spread the word as well as many other things."
Although the team won the Chairman's Award, they agree that they have much more to improve on in the following years. "Our goals for the tournaments next year is to win the robotics part of the competition. We want to build a more technically advanced robot than we ever have before and be highly competitive with our robot at the world championship," said Bahm.
About the Writer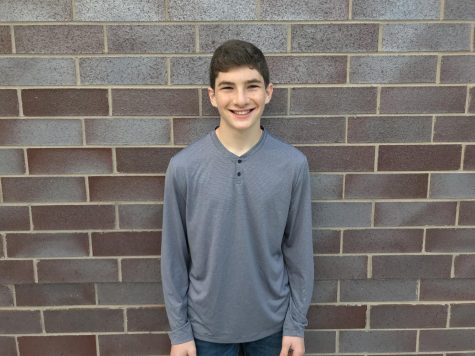 Steve Krivitsky, Staff Writer
Hi, I'm Steve Krivitsky, a first year staff writer on newspaper. I am a junior, and I enjoy playing and watching sports.