Part-time on the Island
I work three jobs. The first is school, which is obviously the most important. School is an internship that, instead of preparing you for a paid career, prepares you for college, which you pay for. Really pay for. My second job is homework, which is arguably more stressful than school itself. Sometimes, it takes even longer than the school day.
Then there is my third job: a waitress at Leo's Coney Island working 5 pm to 10 pm on any given weeknight and usually both days on the weekend. There's nothing worse than the days where I come home from a tiring day of school only to turn right back around and go to work. Honestly, I really don't need the money, so why do I do it?
I do it for the experience of it all. I've talked to many people that hold part-time jobs, and most say that they couldn't imagine not having one. Having money, feeling money in your hands that you worked hard for, is unmatched, to me. It's like a green certificate of accomplishment. However, what's more than that is the experience of it all.
What I learn from the experience of working under managers, making money, managing a bank account, using social skills, and striving to get better at my job is more of a lesson than almost anything I've learned in school. I don't mean to undermine school, but a real-world experience is something that is hard to get in the classroom.
I won't lie, the job does interfere with schoolwork. When I first started working last school year, I fell behind in schoolwork fast. There were a few weeks where my grades slipped as I was pushing tests and homework to the backburner to make room for a shift. But that's part of finding a balance.
I suppose that's the most important lesson having a part-time job taught me: balance. It's not easy to have a shift the night before an AP Statistics test or one right after I took the ACT, but in the end, it's not only doable, but worth it. I found my most rewarding challenge: keeping both grades up and plates up.
About the Writer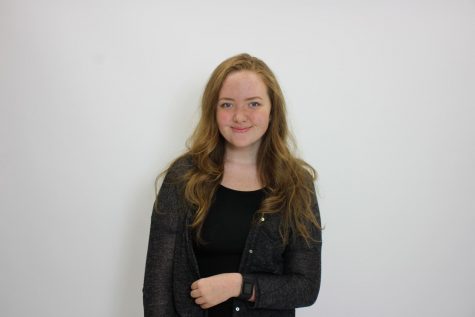 Maddy Moskus, Senior Opinion Writer
Hi, my name is Maddy Moskus and I am a Senior Opinion Writer on the Hawkeye newspaper. I am a senior this year and this is also my 3rd year on staff....