Ruff Week Relief
To help students destress after finals, Student Leadership offered students the chance to play with dogs at their "Ruff Week Relief". The event was held on February 13th in the Auxiliary Gym and students each had a 15-minute time slot with a dog.
"The goal of this event is to let students take a break from all of the studying they have been doing to come to play with therapy certified dogs in hopes that it will help them relieve some of their stress for finals week," said junior class Vice President Kayla Bernard.
This event is sponsored by the volunteer organization called Therapy Dogs International (TDI) which, according to tdi-dog.org, is "dedicated to regulating, testing and registration of therapy dogs and their volunteer handlers for the purpose of visiting nursing homes, hospitals, other institutions and wherever else therapy dogs are needed."
"Our grade found an organization called Therapy Dogs International (TDI), which tests dogs to become therapy-certified, and they were willing to work with us," said junior class President Lexie Finkelstein. "They are known to bring together therapy dogs and their owners to host events for communities across the country."
According to Animalssmart.org, playing with therapy animals can decrease stress in humans by increasing levels of the stress-reducing hormone oxytocin and decreasing the production of the stress hormone cortisol.
"I believe ruff week relief is really special because we are bringing therapy dogs at a time when many students are stressed," said Junior Secretary Rikki Goldman. "Now is the most important time to relieve anxieties so people can let forget about their stressful finals for a little bit."
About the Writers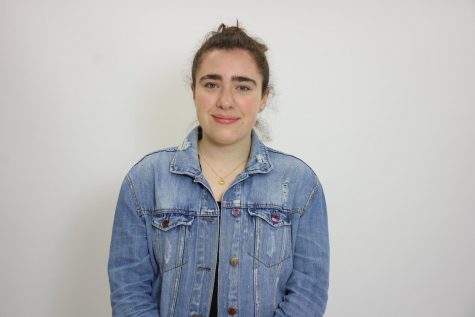 Georgia Zimmerman, Photography Manager
Hi, my name is Georgia Zimmerman and I am the Photography Manager on the Hawkeye newspaper. I am a junior this year and this is also my 2nd year on...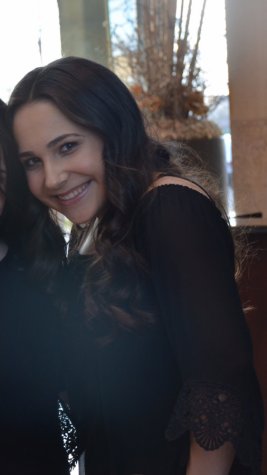 Sarah Kenkel, Social Media Manager
Hi! My name is Sarah Kenkel. I am currently a sophomore at Bloomfield Hills High School and this is my first year on the Hawkeye staff! I am on the forensics...