A Student's First Steps to Her Singing Dream
Junior Carmen McCuenogando has been invited by the Michigan School Vocal Music Association (MSVMA) to be a part of the SSAA State Honors Choir.
"I was surprised and really proud of myself that I made it," said McCuenogando, who received the news at the Regional Honors Choir performance in December.
From January 24th-26th, the 2019 State Honors Choir will be rehearsing and performing at the Michigan Music Conference (MMC) in Grand Rapids. The purpose of the State Honors Choir is for students to work with different choral directors to gain new insights about the singing world.
"I have to continue to practice intensively because there are about four new pieces that I need to work on and continue to work on the sight reading portion," said McCuenogando.
McCuenogando began her audition process in October of 2018 with a video audition to submit for the Regional Honors Choir.
"You submit one piece [online] beforehand to get into regionals," said McCuenogando. "At the regional rehearsal, you audition for an adjudicator and then you perform random excerpts of four new pieces from memory, as well as sight read a piece of music."
Due to the multiple levels to the audition process, students are required to go through rigorous training.
"I did intensive practicing every day and would sit at my piano for hours, practicing these five pieces for weird rhythms and keys," said McCuenogando. "I spent a lot of time with my vocal teacher, Judith Premin, and I am grateful for her."
After the MMC, McCuenogando hopes to be accepted to the All-State Honors Choir, which performs in May at the Michigan Youth Arts Festival.
About the Contributors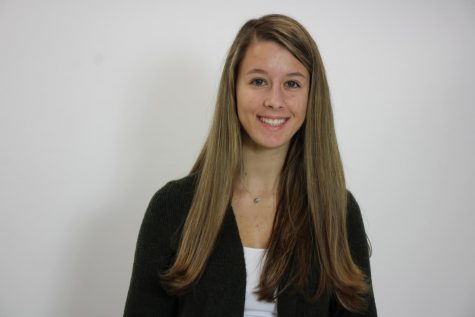 Kaitlyn Keele, Staff Writer


Hi, my name is Kaitlyn Keele and I am a Staff Writer on the Hawkeye newspaper. I am a junior and this is my 1st year on staff. Outside of the...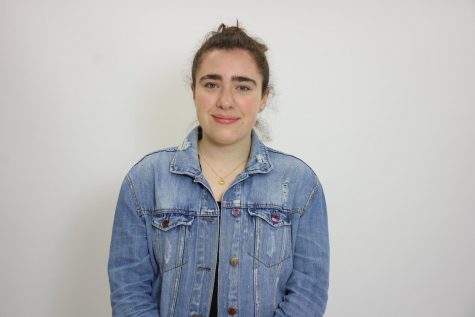 Georgia Zimmerman, Photography Manager
Hi, my name is Georgia Zimmerman and I am the Photography Manager on the Hawkeye newspaper. I am a junior this year and this is also my 2nd year on...