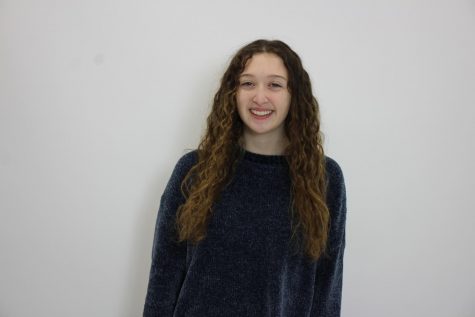 Hi, my name is 

Ava Singer

 and I am a Staff Writer on the Hawkeye newspaper. I am a senior and this is my 2nd year on staff. Outside of the Hawkeye, I am in m

ath club, CARP club, yearbook, and I play tennis

. In my free time, I p

lay my guitar, get food with friends, and watch tv.

.
Ava Singer, Staff Writer
Jan 23, 2019

BHHS Snow Day Schedule Changes

(Story)

Nov 09, 2018

Starbucks Serves a Latte of Holiday Fun

(Story)

Mar 15, 2018

Student Organizes Trip to Protest in Washington D.C.

(Story)

Feb 15, 2018

Interim Assistant Principal Chosen

(Story)

Feb 15, 2018

School Works To Hire New Assistant Principal

(Story)

Feb 13, 2018

Students Prepare to Present MYP Personal Projects

(Story)

Jan 22, 2018

Prep course for SAT available Jan. 30

(Story)

Nov 09, 2017

The Birmingham Roast Brews up a Treat

(Story)