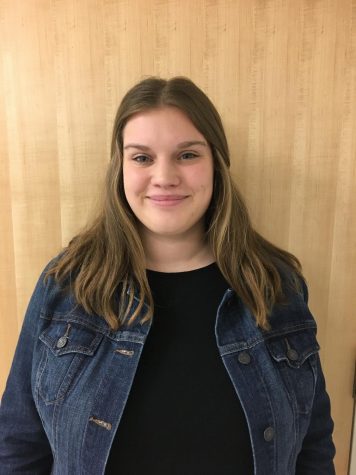 Kaylie is the Student General Manager at WBFH The Biff. Kaylie plans to major in Broadcasting when she goes to college. She wants to be in a management position when she graduates but she knows it will be hard work! Outside of working on her management and teaching skills at the radio station, she loves photography, which she has won many awards for.
Each week on Friday from 3 to 5 p.m. she is on 
The Best of Times
with her friend, Austin Wiggins!
Kaylie Brooks, Student General Manager
May 03, 2018

The Biff is ready for Biffstock, are you?

(Media)

Mar 19, 2018

Violent Video Games

(Story/Media)

Mar 19, 2018

MDOT Fixes Potholes

(Story/Media)

Mar 19, 2018

BHHS Girls' Tennis Spring Tryouts

(Story/Media)

Mar 19, 2018

Reducing Food Waste

(Story/Media)

Mar 14, 2018

Pistons performers and school promotion flock to Black Hawk Fever

(Story)

Feb 23, 2018
Feb 23, 2018

Football Injuries

(Story/Media)

Feb 12, 2018

Mr. Gust Retires

(Story/Media)

Dec 01, 2017

Into the Vault Christmas

(Media)

Sep 12, 2017
Feb 16, 2017

BHHS Men's Varsity Basketball suffers last-second loss against Avondale

(Story)