Melissa Farnen GVSU Commit
In the fall the Grand Valley Lakers will welcome a Bloomfield Black Hawk.
"We were ecstatic to have signed Melissa," said Grand Valley State cheerleading coach, Brandy Skantze who signed senior Melissa Farnen to their cheerleading squad. "She's an incredibly talented athlete that has come in with very high praise and recognition. Each year we are looking to sign high quality athletes and people, and Melissa is one of the best one's yet."  
Melissa's mom, Missey Farnen, believes the tens years her daughter spent training with  the Vizion All-star program helped "her advance in all aspects of cheerleading. She finished second in the world and was a back to back silver medalist on the ESPN cheerleading competition."
Agreeing, Skantze  said that, "signing Melissa gave us a boost in tumbling, which sets the bar with the rest of the athletes. Melissa will be a base on the all-girls team, we have big plans for her."
Because Melissa's participation in cheerleading was outside of the school's teams, she explains that her recruiting process was a little different than other athletes because like in smaller sports, athletes "must show a lot of interest to the college program for them to become interested in you," she said Farnen. "Recruiters don't come to watch my games or practices. My coaches and I had to reach out ourselves to the selected programs I wanted to go to. Then, I went from there in my recruiting process."
Melissa leaves for Grand Valley State for cheerleading and her first home football game will be on September 9th, when Davenport comes to Lubbers Stadium.
About the Writer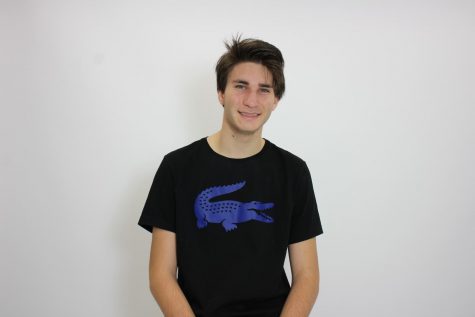 Brendan Lynn, Senior Sports Writer
Hi, my name is Brendan Lynn and I am a Senior Sports Writer on the Hawkeye newspaper and the BIFF radio. I am a senior and this is my 1st year on staff....