Manhunt: Unabomber Brings History to Light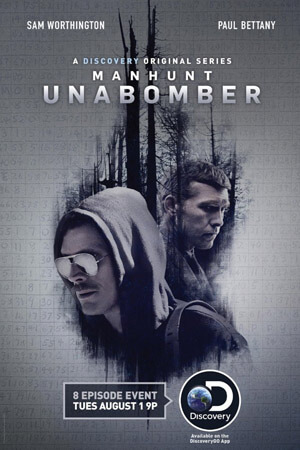 Advertisement
In 1978, domestic terrorist Ted Kaczynski delivered his first homemade bomb to Chicago University. In the following 17 years, Kaczynski continued to construct these untraceable bombs and deliver them to distinct targets, inflicting fear to gain national recognition, and earning the title 'Unabomber'.
The Discovery Channel miniseries "Manhunt: Unabomber" tells the true story of FBI profiler Jim Fitzgerald, played by Sam Worthington, and his journey to identify the inconspicuous Unabomber. The real-life manhunt began in 1978 and ended with Kaczynski's arrest in 1996, before I was born. The most interesting part of Manhunt is the authenticity of it, further intensified by the fact that I had minimal prior knowledge on the UNABOM case.
The miniseries explores the thrilling details of the FBI's use of forensic linguistics to find the Unabomber, a tale Americans only thought they knew. The show provides countless meticulous details in the search for the unabomber. This insight into the true events of the UNABOM case is similar to the show "The People v. OJ Simpson: American Crime Story", so if you enjoy that show, Manhunt is a must see.
The show begins in 1995 when Jim Fitzgerald, an unconventional profiler, is put on the seemingly stalemate case. We continue to follow his rogue path to finding Kaczynski, played by Paul Bettany, providing a new perspective on both of their lives. With new insight into their lives, the show inflicts surmountable suspense on the audience as Kaczynski, the Unabomber, and Fitzgerald's two paths become closer and closer to crossing.
In eight episodes, Manhunt perfectly illustrates these true events without losing the audience's interest. And with only eight episodes, you don't have to feel guilty about binging it!
After watching Manhunt, I am honestly shocked that the UNABOM case wasn't covered like this until now. Kaczynski's life, prior to becoming the Unabomber, was enticing, especially when portrayed in Manhunt. He was a child-prodigy who began studying at Harvard at the mere age of 16, he earned his masters degree from the University of Michigan, and then worked as a professor at the University of California, Berkeley, but abruptly quit after two years. Manhunt gives a visual to the known elements of Kaczynski's life, what led him to become the Unabomber, and, ultimately, why he did it.
Manhunt does an amazing job in portraying this real life event in all its entirety. For the record, I do not usually like crime-related TV shows, but I couldn't help but binge Manhunt. The show combines the true, fascinating facts from the UNABOM case with the progression of suspense to create a one-of-a-kind miniseries that everyone should watch. You can watch Manhunt on Netflix, Youtube, and Amazon Video.