Privileges and The ACT
The ACT is one of the two most popular forms of standardized testing in the United States. It quizzes students on English, math, reading and science in a five hour testing period, and it is required for most college admissions. However, the test doesn't strictly show knowledge in a score out of 36. The ACT is a gateway for privilege to come alive.
Privileged students have access to expensive tutoring, heavy prep books, and multiple tests if they desire, while students who aren't as privileged may only be able to take the test once or twice without nearly as much preparation beforehand. A student at Bloomfield Hills High School is more than likely has a better chance of achieving a score in the 30's than a kid who lives in inner city Detroit, where the average ACT score is a 15.2, 5.6 points less than the national average.
In my opinion, these facts are unacceptable. A test that is a major deciding factor in the college admissions process should strictly show the true knowledge that a pupil possesses. Although the exam does assess learners on common English, average level mathematics, and moderate reading and science smarts, the knowledge of strategies rather than facts are utilized when answering the 215 questions. If a student was able to buy the 30 dollar Official ACT Handbook, they would be instructed to answer questions with strategies taught to them by the book. Thus, that student has an advantage over students who did not purchase the book, which I personally deem to be unfair. The same exact concept applies with out of school tutoring. In our community, Mally ACT is a popular business that many students turn to for assistance. The cost of one session at Mally ACT is 100 dollars, and most students require more than ten sessions to feel comfortable taking the test. Let's say a student buys just five sessions, that totals out to be 500 bucks. Other students, who require a free or reduced lunch at school, can't afford the expensive tutoring. It has also been proven to help. According to their website, many of their customers' scores have increased by as many as four points, the largest gain being nine points. Once again, the student who visits Mally ACT or other tutoring businesses have a large, discriminatory advantage over the student who does not.
However, unjustified advantages don't always have a price tag; the classes that students are enrolled in at school also play a big role in the privilege boost. The most guilty of them all is math. Some students are brought up a grade in math if the teacher feels that they can handle the material. Once that student reaches high school, they are taking Geometry while the other students are taking Algebra I. Come junior year, that student has learned all of the material covered on the math portion of the ACT, while the majority of other students are still learning the final third of the math component. While this is not as preventable as other advantages since every child has a chance of being raised a level, this is still a huge privilege for the more advanced pupils.
I, myself, have been exposed to these privileges, and admittedly I take advantage of the opportunities given to me. I am in a higher level math than my fellow classmates. I can afford expensive tutoring. I even have the Official ACT Handbook sitting on my dresser as this column is being written! Furthermore, my composite score has benefitted from these privileges. I have taken the exam three times, and my score has increased six points from the first time I took the test, which I completed blind (meaning no preparation beforehand). Without the strategies I have learned, I would have never increased my score as much as I did in such a short amount of time.
At the end of the day, all I have to thank for my score is the 1000+ dollars spent on tutoring sessions, multiple testing opportunities, being placed in a higher level math, and the 30 dollar Official ACT Handbook currently sitting on my dresser.
About the Writer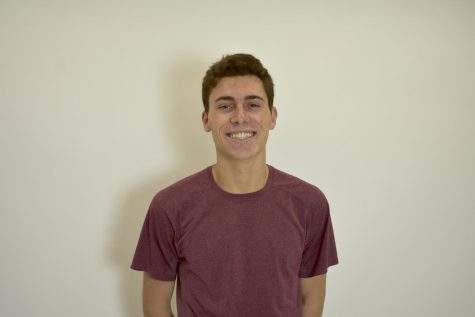 Jake Weitzman, Managing Editor
Hi, my name is Jake Weitzman and I am a Managing Editor of the Hawkeye newspaper. I am a senior this year and this is also my third year on staff....