Frances Mcdormand is a force to be reckoned with
After watching Frances Mcdormand claim her award at the 2018 Oscars for Best Actress, I knew I had to see her work for myself.
Now that I've watched her recent film Three Billboards Outside Ebbing, Missouri, I can say the Oscar was well deserved.
Directed by Martin Mcdonagh, Three Billboards Outside Ebbing, Missouri is a dark comic drama that follows Mildred Hayes, a mournful and committed mother who finds herself at odds with the law.
Seven months after her daughter is raped and murdered, Mildred rents three billboards outside of her town of Ebbing, Missouri in an attempt to call out the police for their lack of arrests on her daughter's case. The billboards each display a message directed at the town's Chief Officer, Bill Willoughby (Woody Harrelson from The Hunger Games). As the plot develops, Hayes and Willoughby butt heads and form a relationship that acts as the foundation for the remaining events that play out in the film.
McDormand's performance is what ties the entire film together, making what otherwise would be an overly-dramatic movie into a tear-jerking dramedy. In every scene, she makes the unlikely seem brutally realistic through her strong will and dark humor. As the credits started rolling, I couldn't help but think, "Frances Mcdormand is a force to be reckoned with."
The same can be said for the rest of the cast. The film features acting from Sam Rockwell, Peter Dinklage, Abbie Cornish, and Caleb Landry Jones, all of which contribute copious, raw emotion onto the screen.
Director Martin Mcdonagh successfully blends comedy, drama, and suspense in a strangely beautiful genre I never knew was possible. The film at first feels like a story of closure for a distraught mother, but as multiple characters and relationships are introduced, the ideas of anger, revenge, violence, and kindness are explored through a goosebump evoking performance.
Three Billboards Outside Ebbing, Missouri is a thought-provoking, Oscar winning film that needs more attention than it's getting.
About the Writer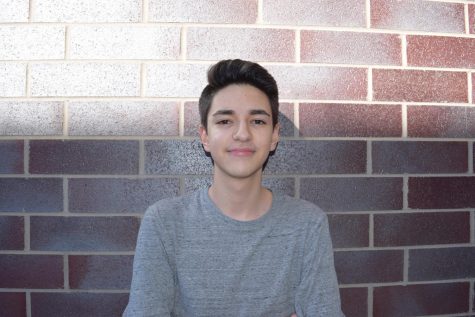 Andres Quiroga-Elizondo, Staff Writer
​Hi, my name is Andres Quiroga-Elizondo, and I am a first year staff writer on the Hawkeye. I enjoy art, music, writing, and spending time with my friends....