Overboard Didn't Sink in Theaters
If you had to choose between love and money, which would you choose?
The remake of the 1987 classic, Overboard, released on May 4th, 2018, was a perfect spin-off that challenged all of the difficult questions in life.
Leonardo, played by Eugenio Derbez, is a filthy rich man thanks to his father's company. He employs Kate, played by Anna Faris, as a carpet cleaner for his yacht and treats her poorly.
After setting sail, Leonardo falls off the boat and wakes up with amnesia. As a way to get back at him for being rude to her, Kate picks him up from the hospital and tricks him into believing that they are husband and wife. But will their relationship last?
Rated PG-13, the film used just the right amount of cheesy humor to tell the story. Unfortunately, the humor throughout the movie was very predictable.
Despite its downfall of predictability, the movie included relatable aspects, which enhanced the film overall. Each of Kate's daughters go through changes that every child will go through. At the same time, the movie tells the story of a struggling single mom who chases her dreams and works hard to keep the family united.  
These relatable elements tug at the audience's heartstrings, enriching the movie's plot and emotional connection.
Furthermore, Director Rob Greenberg did a great job working with the cast. They all did an amazing acting job. Even the three little girls, played by Hannah Nordberg, Alyvia Alyn Lind, and Payton Lepinski, conveyed their character's emotions very effectively.
The remake also had a major plot twist. In the original, a poor man deceived a rich woman into believing they were married. These reverse gender roles reflect current times by showing that a woman can work hard and be the source of income for her family.
The little glimpses into the life of someone who truly embodies how hard work pays off make this a feel-good type of movie. The film's message is simple but essential: money can't buy you happiness. I would rate Overboard 7/10 stars.
About the Writer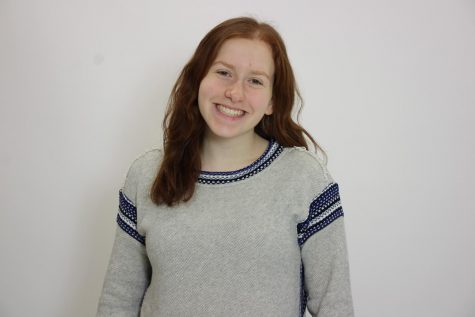 Ali Randel, Copy Editor
Hi, my name is Ali Randel and I am a copy editor on the Hawkeye newspaper. I am a senior and this is my 3rd year on staff. Outside of the Hawkeye, I am...