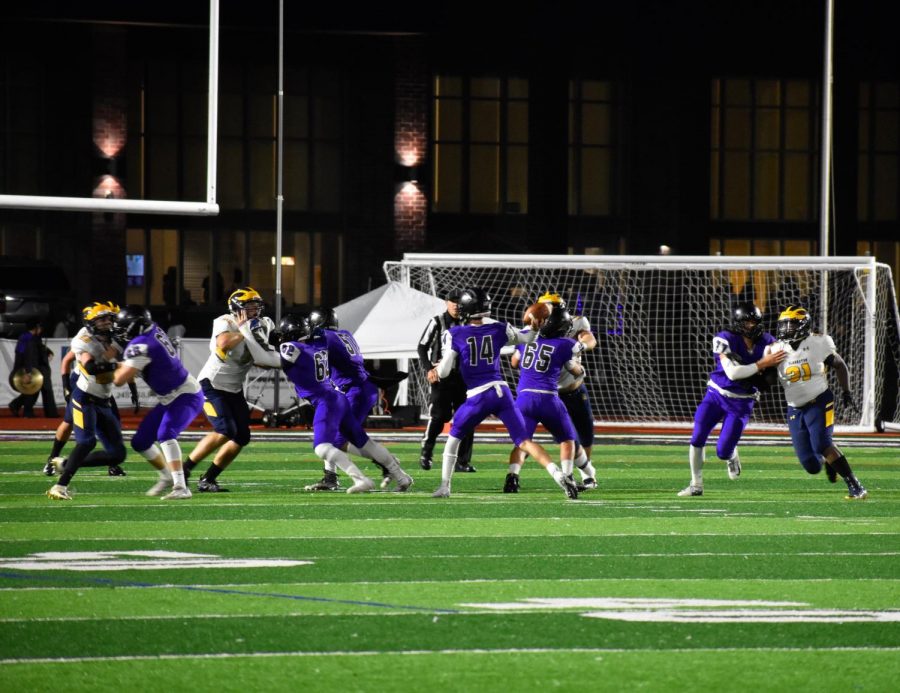 Georgia Zimmerman
On Friday night, the football team will face off in the annual homecoming game against the undefeated Clarkston Wolves, who are coming off of a 2017 state championship. The Black Hawks look to snap a three-game losing streak with multiple injuries. Starting quarterback Andrew Barash is among those injured, and he will be filled in by sophomore Tanner Slazinski.
"The toughest part about playing against Clarkston is just knowing that they won the state championship last year, and knowing that they are a great team," said Slazinski. "We just need to know our game plan so that we can go out and compete with them."
The game kicks off at 7 pm at Bloomfield Hills High School; the student section theme is blackout.