Editor Column: How BBYO Has Influenced My Life
Compassion. Open-mindedness. Communication. Respect. Teamwork. Leadership. These are just some of the things that my role in BBYO has taught me.
BBYO is a nonprofit, teen-run, religious organization. Their motto is, "more Jewish teens, more meaningful Jewish experiences".
Let me just tell you, they truly live up to their goals by giving teens a place to feel at home. Divided into regions and then into smaller chapters, the organization serves the community all around the world.
As a part of Aliyah BBG #1208 in Michigan Region #1701, I have had countless opportunities to travel the world, meet amazing role models, and serve as a leader.
I have attended countless leadership training sessions and conventions. I have met remarkable celebrity leaders like Aly Raisman and Josh Malina as well as teens from other countries and states that aspire to one day make the same impact on the world as some esteemed leaders.
This past summer, I traveled with BBYO on International Leadership Seminar in Israel (ILSI). We learned about the history of our minority and the adversity we had to face. I heard stories from Israeli leaders, veterans, and teens living in various cultures. Everyone on the trip quickly became close friends and remains good friends. Who else my age can say they have a close friend from Bulgaria?
These leadership training programs prepared me for some of the biggest challenges and accomplishments that I have ever experienced.
I'm currently serving as my chapter president where I manage an executive board composed of 13 people, oversee recruitment, plan events, help fundraise, welcome every new member, communicate with our advisor, and just about anything else that needs to get done.
Throughout my term so far, I have learned that it's important to be welcoming and open-minded to everyone and every idea, skills that are imperative to maintain throughout my life.
Every single day, I am an open resource for the girls in my chapter whether they need help with something BBYO, or just in life. Being a senior and having such a big part in the chapter, means that I am a role model for the younger members.
I have grown tremendously as a person throughout the past four years in BBYO. I started as a shy 8th grader who was afraid to stand up for myself. However, through being a part of the organization, I found friends that have pushed me to be my best and take advantage of new opportunities.
I would not be the person I am today without the leadership qualities that BBYO instilled in me. I highly encourage every Jewish teen to get involved to make friends and memories that will truly last a lifetime.  
About the Writer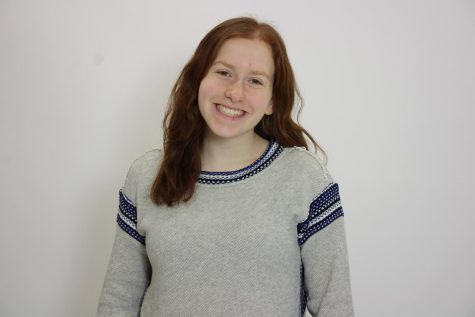 Ali Randel, Copy Editor
Hi, my name is Ali Randel and I am a copy editor on the Hawkeye newspaper. I am a senior and this is my 3rd year on staff. Outside of the Hawkeye, I am...