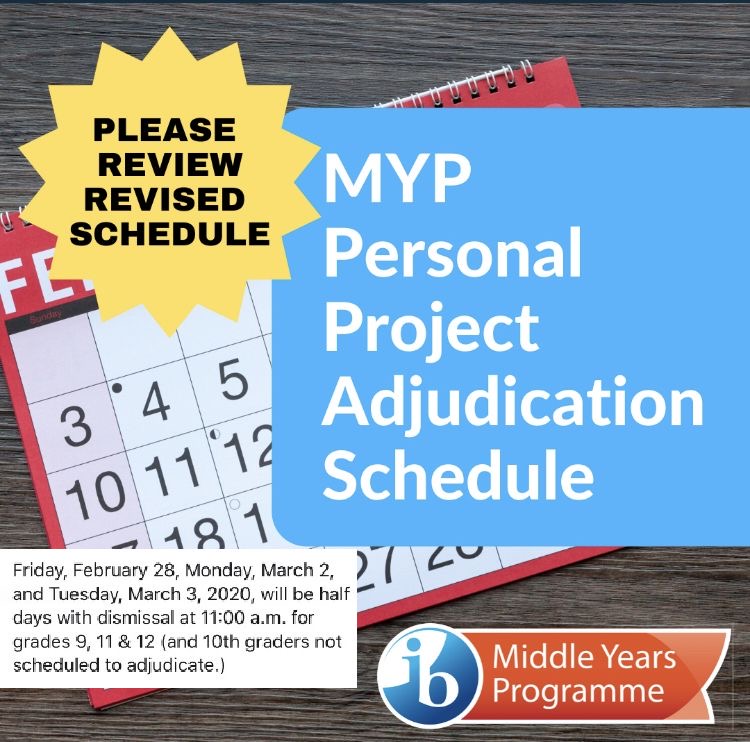 On February 26th, and February 27th, 10th grade students at Bloomfield Hills High School were supposed to present their MYP personal projects. However, due to the snow days on those dates there has been a change in schedule.
The schedule was made public on the @BHBlackHawks twitter this morning.
"REVISED: MYP Personal Project Adjudication Schedule: Friday, February 28, Monday, March 2, and Tuesday, March 3, 2020, will be half days with dismissal at 11:00 a.m. for grades 9, 11 & 12 (and 10th graders not scheduled to adjudicate.)" 
Thus, this is the new presentation day and half day schedule for the rest of this week and next week.