Tom to Tampa?
In the 2000 NFL Draft, a reeling New England Patriots organization took a sixth round chance on an adequate-armed, bony, unathletic twenty-one year old quarterback. Six Super Bowls, Three MVPs, and 249 wins later, Tom Brady is once again on the move. 
Why did Brady walk away from one of the greatest sports dynasties in history? Well, Tampa Bay has weapons out wide that are unrivaled. Mike Evans is a genetic freak, who can high point a ball with the all-time greats. Chris Godwin is a sure-handed receiver, who's considered a top slot option in the league. Finally, big-man OJ Howard is an uber-athletic Tight End who can make plays in space like he's a running back. New England simply refused to get Brady competitive weapons, generally deciding to allocate their money to the defensive side of the ball. 
Secondly, a contract dispute has been long-brewing. Patriot Head Coach Bill Belicheck, the mastermind behind this unbelievable run, has always followed the philosophy to pay players for future performance, as opposed to what the players have accomplished in the past. This allowed New England to consistently stay ahead of the curve, as they bring young assets in, while getting rid of aging vets. Brady, who was demanding a two-year deal, will be 45 years old by the time his contract expires. All signs say Belichick was unwilling to meet Brady at his financial requirements, due to fear of his age. 
Lastly, there have been stories of anguish between Brady and Belicheck for many years. This began in 2014, when New England drafted Jimmy Garopolo, who Belicheck considered to be Brady's predecessor. Brady did not take this lightly, believing he had more in the tank. The following year, the Patriots were caught up in a ball tampering scandal dubbed "Deflategate", where the Pats allegedly uninflated footballs prior to the AFC Championship game. Belichick, who had been accused of other wrongdoings in the past, deflected all blame, telling reporters to "talk to Brady". Brady disapproved of Belichick openly tarnishing his legacy, further fracturing their relationship. 
Tom Brady will be a Tampa Bay Buccaneer for the next two seasons. What transpires in that time is still unknown. Nor does it matter. Brady will retire from the NFL as the greatest player of all time, and his success with New England will never be forgotten.  
Leave a Comment
About the Contributor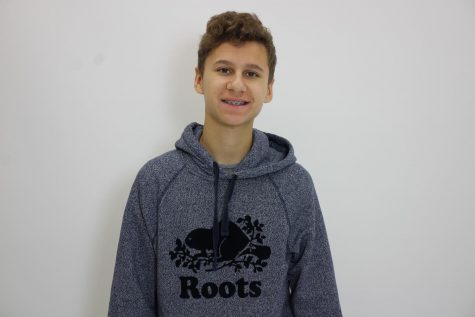 Gabe Singer, Guest Writer
Hi, my name is  Gabe Singe and I am a Guest Writer on the Hawkeye newspaper. I am a Sophomore this year and this is my 1st year on staff. Outside of...