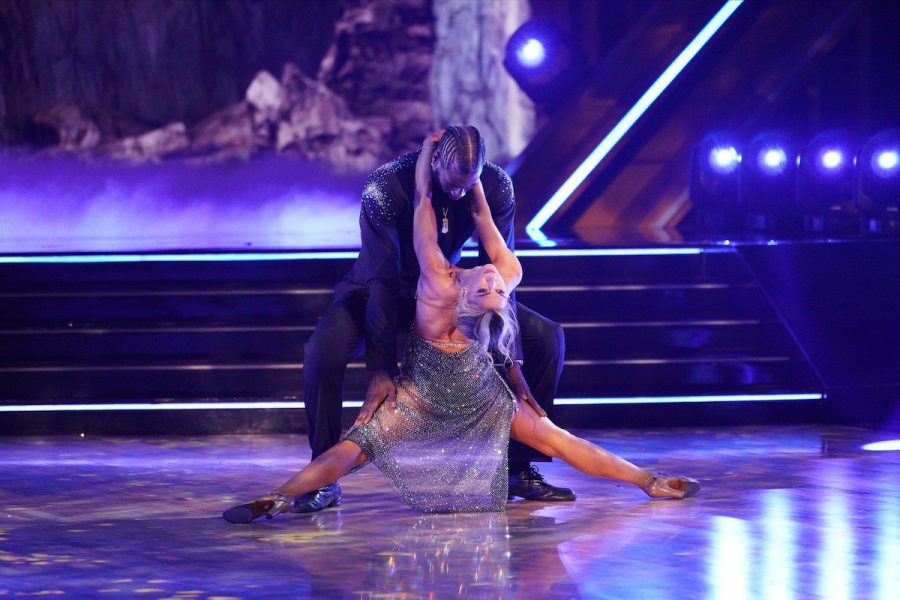 After 8 long and challenging weeks of the 'Dancing With the Stars' Competition, beauty vlogger, Olivia Jade, and country singer, Jimmie Allan, were eliminated from the show on November 8.
   'Dancing With the Stars,' a dance competition series, has entered the semi-finals. After 8 weeks of hard work, intricate dances, and the forming of strong relationships, the cast was faced with a double-elimination on the Janet Jackson-themed night. Beauty vlogger, Olivia Jade Giannulli, and her partner, Val Chmerkovskiy, were the first to be removed from the competition. As a fan of the show, I was utterly shocked and devastated when Olivia Jade was eliminated. She was one of the highest-scoring dancers in the competition and I think she deserved to go to the finale due to her incredible work ethic and improvement. Although she is disappointed, Olivia Jade is grateful for this experience and the support from her fans, castmates, and family. Olivia Jade and Val Chmerkovskiy were not the only couple to be cut from the show. Following Giannulli and Chmerkovskiy was the elimination of country singer, Jimmie Allan, and his partner, Emma Slater. Over the course of Allan's experience on the show, his dedication and improvement continued to shine week by week. Although many DTWS fans and I were sad to see him go, I was not very surprised by this elimination. 
   Entering the second to last week, it is important to the fans and the judges of the show that the couples with the highest amount of talent have the opportunity to progress. The surviving stars include Amanda Kloots (author and co-host of The Talk), Iman Shumpert (NBA Star), Jojo Siwa (singer, dancer, and YouTuber), Cody Rigsby (popular Peloton instructor), Suni Lee (USA's Olympic gold medalist), and Melora Hardin (actress). All of these stars, in addition to their professional dance partners, have continued to challenge themselves and push themselves to the limit. All of these couples are being rooted for by different groups of people. I am personally hoping that Amanda Kloots will take the win. Overall, I am looking forward to the last weeks of the competition and seeing who America thinks the winning couple should be.