BHHS Holds Democratic Governor Debate
Michigan's first student-run and moderated gubernatorial debate will be held in the Bloomfield Hills High School auditorium on Sunday, March 11th.
According to senior Zack Farah, one of the organizers of the Democratic gubernatorial debate, "Abdul El-Sayed, Shri Thanedar and Bill Cobbs will be in attendance."
The debate will be moderated by students who will ask questions submitted to them by members of the community.
"There's a link on our Facebook page where you can suggest questions that we can ask," said Farah. "There won't be a town hall section because we want to avoid people who just wanted to disrupt the debate. We're going to have pre-selected questions that the moderators will ask and a student section where the presidents of clubs are going to ask questions regarding the interest area of their club. For example, the Gay-Straight Alliance (GSA) is going to ask questions about LGBTQ+ rights in Michigan."
The event will be hosted through Engage18, a student-founded nonprofit that promotes teenage political awareness and involvement.
"The goal of Engage18 is to encourage student engagement in politics," said junior and Engage18 member Brady Crimmins. "The debate is a means to an end; it is a way to get people involved. While we don't have a town hall section, we are still taking all the questions from students and concerned members of the community."
After the debate, audience members will have the opportunity to meet the candidates and register to vote.
"Voter registration is completely free and any American citizen who is 18 before Election Day, November 6th 2018, is eligible to register," said Crimmins. "While the debate is a way to see what the people who represent you believe, that's pointless if people can't vote and select their representatives."
Those who are not able to attend the debate have the option to watch it online.
"We're going to have a live stream on our Facebook page," said Farah. "Fox 2 News and NPR will be there to get footage, but they are not going to broadcast the full thing. If you want to watch and can't come, go to the Facebook page."
The debate will be from 6 to 8pm and admission is free on a first come, first serve basis. Questions can be submitted at https://www.facebook.com/midebate2018/
About the Writer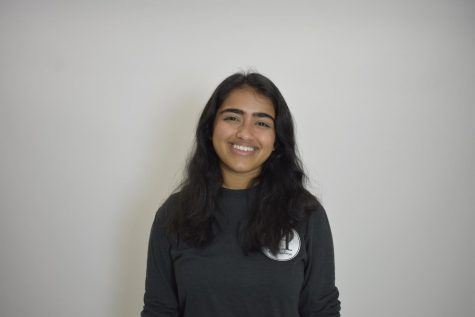 Riya Doshi, Editor-in-Chief
Hi, my name is Riya Doshi and I am an Editor-in-Chief on the Hawkeye newspaper. I am in my senior year and this is my 3rd year on staff. Outside of...