Shameless returns 'shamelessly' for its eighth season
The eighth season of Shameless (U.S.), Emmy award winning Showtime TV series created by Paul Abbott, came out November 5. A whopping success, the dramedy's new season has received a 100% rating on Rotten Tomatoes and 8.7/10 stars on IMDB.
The show follows Fiona Gallagher (Emmy Rossum from The Phantom of the Opera), a hard-working 20 year old taking care of her five younger siblings while her father Frank (William H. Macy from Fargo) spends his time drinking and causing public mayhem in South Side Chicago.
Taking place in South Side Chicago, Shameless follows each of the characters through their poverty stricken struggles and how they manage to overcome them through crazy circumstances.
Despite the raw disposition, the show manages to get across many meaningful life lessons.
Throughout the course of its seven season history, the show has battled issues like sexuality, teen pregnancy, racism, sexism, bullying, alcoholism, mental/ physical illness, immigration and poverty.
My biggest pet peeve when it comes to TV shows is when they're incredibly unrealistic.This is why Shameless holds such a high ranking title as a drama series. It's brutally realistic. Shameless manages to portray real-world matters in such a way that you feel as though you're watching a real family cope with their problems in front of your very eyes.
Mark Mylod, the director, remarkably films each scene, using camera angles that make you feel like you are in the room with the characters themselves.
However, Shameless doesn't only attract viewers with its cinematography and relatable plot. The series is widely known for its gut busting humor. Each scene is laced with comedic wit that is executed perfectly by the entire cast. It's impossible to go through an episode of Shameless without laughing.
In a beautifully directed combination of both realistic scenarios and witty humor, Shameless takes the trophy for being irresistibly heartwarming.
About the Writer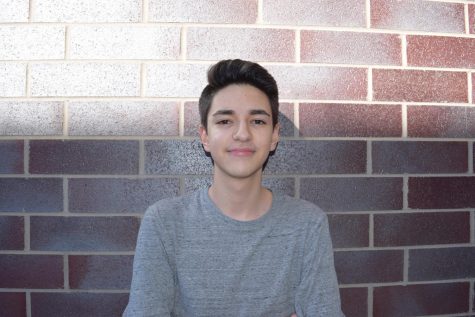 Andres Quiroga-Elizondo, Staff Writer
​Hi, my name is Andres Quiroga-Elizondo, and I am a first year staff writer on the Hawkeye. I enjoy art, music, writing, and spending time with my friends....