Lady Bird hits a little too close to home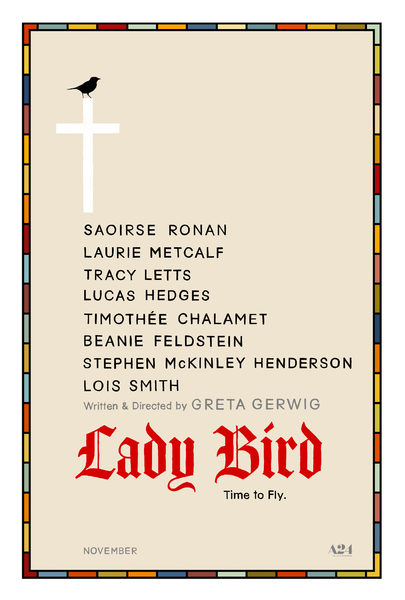 Lady Bird, written and directed by Greta Gerwig, provides a potently realistic narrative of a teenage girl experiencing her senior year and for me, at least, hits a little too close to home.
My mother and I attended an evening showing shortly after the November 3rd release date and encouraged by the 100% rating on Rotten Tomatoes. We stayed in the movie theater until all the credits rolled through, drying our tears and simultaneously recovering from our frequent bouts of laughter.
Two time Oscar nominee for her roles in Brooklyn and Atonement, Saoirse Ronan does a wonderful job of carefully creating the character of a teenage girl, Christine, who, in a stubborn adolescent manner, insists on being called "Lady Bird."
Her character is nuanced and familiar. She is hopelessly self centered and at times manipulative and yet possesses her fair share of endearing character traits: she is loving, opinionated, forgiving and despite an aura of confidence, is often clueless. She navigates all the familiar obstacles of high school– friendship, boyfriends and sex, religion, and parents.
Other highlights include Lady Bird's touching relationship with her best friend (Beanie Feldstein) and her romantic relationship with theater star Danny played by Lucas Hedges (Manchester by the Sea). Timothee Chalamet plays another boyfriend, Kyle, who humorously encompasses the stereotype of the disaffected teen. Louis Smith (East of Eden) also gives a heartwarming performance as a sympathetic nun at Lady Bird's Catholic school.
Gerwig spends an especially large amount of time focused on family dynamics– and is able to portray the nuances of these relationships as they are– delicate, raw, and complicated. Lady Bird and her mother, played by Laurie Metcalf, fight constantly yet love endlessly.
My mom and I kept glancing over at each other, half stunned by the similarities between our relationship and the relationship between the the teenager and her mother in the movie. We had to laugh knowingly, we'd had some of the same exact conversations playing out on screen.
Lady Bird also struggles with the stuffiness and snobbiness that often accompanies suburban life, an experience exceedingly familiar to my Bloomfield peers.
I hesitate to call Lady Bird a coming of age story, because for me, it goes much further. Its exceptional insight into the the life of teens makes it a defining piece for our generation.
About the Writer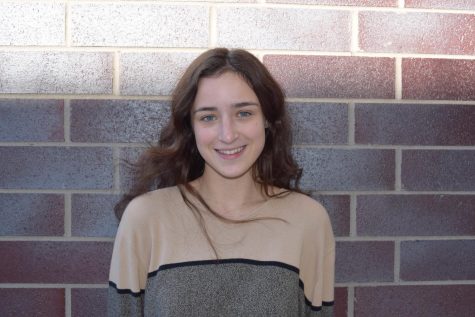 Sophie Jackson, Staff Writer
My name is Sophie Jackson and I am a senior. This is my first year on newspaper. I enjoy creative writing, soccer, and reading.