Two BHHS Students Qualify for DECA State Finals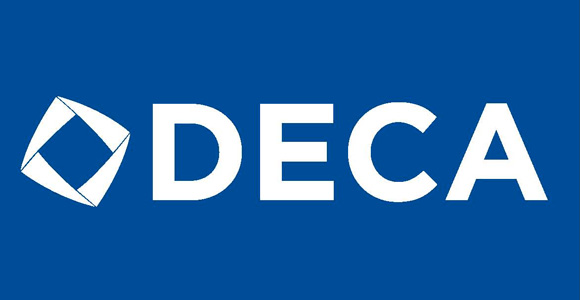 Advertisement
Though Distributive Education Clubs of America (DECA) is new to Bloomfield Hills High School, it doesn't stop Bloomfield from being victorious.
"DECA is an organization that is either implemented as a club or a class in school," said Kasra Raffi, a senior who is one of the founders of the club and is responsible for implementing DECA at BHHS. "It's basically a club where we prepare for business competitive conferences."
On January 13, the BHHS DECA club went to Lakeland High School to compete against more than 10 different schools.
"Before a conference, everyone picks a business category and then we prepare by taking a test that asks questions based on an individual's category. Then, we go to the district conference and do a role-play," said Raffi. "This is where are re-given a business scenario and are asked several business questions and mainly have to give a business outline and plan for the scenario. We are graded on our ideas and presentation, and the scores are averaged out with 2/3 weight on the role-play and 1/3 on the test. If we get a high enough averaged score we go to states and repeat this cycle to go to the national conference."
At the past conference, Benny Fellows, a junior, won all three of the categories that he participated in which qualified him for states.
"There were 40 people that I was competing against, so what 'winning' means is that I was in the top 10 for all the categories I was a part of," said Fellows. "I've only been a part of DECA for a few months, but I have really enjoyed the meetings and competition that I've experienced so far. I am excited for states and hope to make it to nationals."
Ashley Bailey, a junior, also won all three of the categories she participated in which qualified her for states.
"I was really nervous in the beginning but overall it was an amazing experience. In the future I'm considering going into the business field so this club is preparing me for that," said Ashley. "DECA is a glimpse at problems I may have to face in the future and it's really cool that I'm still able to have fun with friends while doing this. I'm ecstatic that I was able to make it to states because I worked really hard to prepare, so I'm glad that my hard work paid off."
Kim Bailey, Ashley's mother, is proud of Ashley for her accomplishments.
"I am so proud of Ashley for stepping out of her comfort zone and trying something new," said Kim. "It's a really cool that high school students can practice these scenarios before being thrown into the business world. I know that Ashley will do amazing at states."
States will take place March 9-11 at the Marriott in Detroit, and in order to prepare these competitors for states, Raffi plans to give "more strict and nit-picky critiques on the practice role-plays they do for me and also give more practice tests for them to complete."