Daddy's Home Two – Holiday Fun for the Family
Daddy's Home Two is a comedic and family movie, the continuation of the first Daddy's Home on what it is like to be a stepdad and improving relationships.
Brad (Will Ferrell) and Dusty (Mark Wahlberg) in this movie must deal with their fathers on a Christmas day vacation. Dusty's father Kurt (Mel Gibson) was hard on his son Dusty growing up and was never at home for his son, while Brad's father Don (John Lithgow) was always there and kept his son emotionally balanced. The grandfathers end up teaching the kids and the parents a major lesson.
The movie feels like a holiday movie and meets the expectation as a holiday themed movie with the music in the film. The characters even sing some Christmas music with singing holiday jingles and Christmas carols to people during the movie.
The writing of the movie was very well done and the writing obviously had a lot of funny writing in it with it being a comedy movie. The movie gave Will Ferrell a lot of the funny parts of the movie.
In my opinion, the movie went way beyond my original expectations. I thought the movie would be a little bit lower in expectations due to how the first movie ended. It left a lot on the table and I didn't know if a second movie could meet all these much needed expectations for a second movie.
Daddy's Home Two did meet the expectations by maintaining the same type of personalities for their main characters as they did in the first movie. The producers and director didn't change how they acted, which made the movie still feel very original.
Daddy's Home Two is a very hilarious and amusing movie. Daddy's Home Two did not miss a beat throughout the whole movie. I would rate this movie 3.5 out of 5 stars. If you love almost every Will Ferrell movie and like the first movie, than this is your movie. If you aren't into comedy movies, I don't suggest you see this movie.
Also, if you like humor in the script of ever scene than this would be a movie you would prefer to see. Daddy's Home Two truly fits a comedy movie with their scene structure.
You should go see Daddy's Home Two because it will teach you something about family and how to deal with concerning circumstances within your family. In this case a huge family.
View Comments (2)
About the Contributor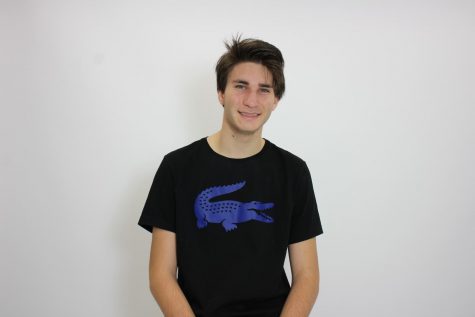 Brendan Lynn, Senior Sports Writer
Hi, my name is Brendan Lynn and I am a Senior Sports Writer on the Hawkeye newspaper and the BIFF radio. I am a senior and this is my 1st year on staff....