Fortnite Takes Over BHHS
Fortnite is taking over BHHS and it's not just students that are becoming addicted, it's teachers too.
BHHS Math teacher Mr. Imboden, is the gaming club sponsor for the high school, and claims that the gaming club is working hard to bring Fortnite to BHHS computers, and make the game available for gaming club members.
"The appeal of the battle royal style game is the balance between action and strategy," said Imboden. "We are working to add access to Fortnite for BHHS Gaming Club meetings."
Fortnite, a multiplayer survival game compatible with Xbox, Playstation and PC is a two modal  game offering a Co-op "Save the World" mode and a more popular "Battle Royale" mode. Battle Royale is a 100 player virtual Hunger Games where players must use survival skills to kill opponents, build forts, and remain stealthy in all efforts stand alone and achieve victory royale.
However it's not just BHHS that Fortnite has put under a spell, the Fortnite frenzy has gone world wide in the last two months.
According to an article published by the Rolling Stone, more than 40 million people have downloaded Fortnite in January alone. That's up from the 30 million announced in December. The game also peaked at more than 2 million people playing at the same time.
However students at BHHS aren't surprised at the games popularity.
"It's the first battle royale game on console, which means that nothing like it has ever been available to play on Xbox or PS4 before that," said  BHHS Junior Andrew Baskin. "But the competition is what draws me to play, your adrenaline pumps when you get close to victory, and there is nothing like knowing you've bested 99 other players."
But for Baskin, the game goes beyond the TV screen.
"It teaches me teamwork and collaboration, because everyone has to do their job. And if that doesn't happen you lose. Not just in the game but in life too, if everyone doesn't come together and work as a team, you're set up for failure, said Baskin."
To Baskin, Fortnite isn't just a game, it's a break from reality and an opportunity to take his mind off of school and family matters.
"I feel at peace. Fortnite is something that takes my mind off of the stress of school, and responsibilities," said Baskin. "It's something that I can do that helps me chill out and take a breather. That's why the game is so special to me."
And according to Andrew, the feeling of winning this game in particular is unequalled.
"It's exhilarating. The feeling is absolutely unique and special. When I achieve victory royale I jump out of my chair yelling, my heart pounds, and I even run laps around my house screaming," Baskin said.
Though through all the popularity and hype, Andrew realizes what the game is really all about.
"The main takeaway is to learn to use teamwork under stress, I know that when I'm playing it's going to make my unconditional focus and attention," said Baskin. "I also realize that when I'm playing, I am using survival skills to stay alive, and that teaches me different ways to coop through situationions in real life."
Although Fortnite is relatively new to the gaming world having come out last summer, the game has been wildly successful, and will likely continue its success thanks to new game content coming soon.
According to Forbes.com, the gamemakers are considering updating the game to include a Blitz Mode (shorter matches), more supply drops, and buses for each team.
About the Contributors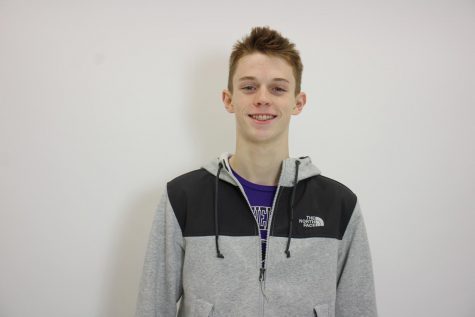 Ben Mutz, Staff Writer
Hi, my name is Ben Mutz and I am a Staff Writer on the Hawkeye newspaper. I am a senior and this is my 2nd year on staff. Outside of the Hawkeye, I am...
Hanna Halstead, Staff Writer
Hello! My name is Hanna Halstead, and I'm a sophomore at BHHS. This is my first year on the Hawkeye Staff and I work as a Staff Writer. My interests include...