Student Organizes Trip to Protest in Washington D.C.
On March 24th, 2018, an estimated 500,000 people will be protesting in Washington D.C. against recent gun violence incidents and the controversial gun legislation, specifically SB 584-586.
In order to encourage students' political involvement on this day, junior Debra Moraitis has scheduled a bus to transport students to Washington D.C. for a much more affordable cost than an airline ticket.
"I wanted to give students the opportunity to let their voices be heard. It is such a privilege to be a part of living history." said Moraitis. "It is always important for students to be informed members of our democracy, but right now more than ever because the legislation being passed affects us directly and prominently."   
Moraitis, who is known to be a social and political activist, has also assisted in planning the BHHS Walkout on Wednesday, March 14th and strongly believes in student participation for these events. Moraitis explains that, being an individual of the future generation of our nation, voicing her opinions is crucial in spiking a difference.
"Planning the Walkout and the trip to "March For our Lives" in D.C. was a lot of work, but it was and is so, so worth it; giving students a platform to express themselves and bring about change is extraordinary work and I'm so thankful to have been able to be apart of it."
The scheduled bus will depart from BHHS on Friday, March 23rd at approximately 11:00 pm and will return Sunday, March 25th at approximately 10:30am.
Interested students from local districts may find out more about the event by looking at the google doc for details.
If a student cannot attend but would like to donate, please contact Debra Moraitis at [email protected].
Leave a Comment
About the Contributor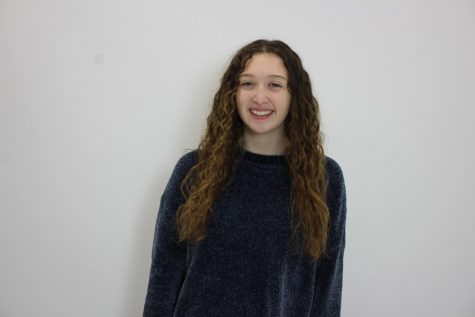 Ava Singer, Staff Writer
Hi, my name is Ava Singer and I am a Staff Writer on the Hawkeye newspaper. I am a senior and this is my 2nd year on staff. Outside of the Hawkeye, I...