This Is Us – Worth The Watch?
"All your questions will be answered"- that's the line NBC stressed for weeks leading up to the Super Bowl special episode of "This Is Us." Week after week since the series premiere in September of 2016, "This Is Us," written by  Dan Fogelman, has managed to capture the hearts of nearly the entire country. Although it took almost 2 seasons, the family drama finally revealed how the main character, Jack Pearson (Milo Ventimiglia), dies.
This heart-wrenching drama follows the lives of 3 siblings, Kevin (Justin Harley), Kate (Chrissy Metz), and Randall (Sterling K. Brown) as they approach their late thirties. The show also flashes back to their lives growing up in the 80s.
From the first episode, we knew that the triplet's father had died; viewers anxiously waited for his source of wealth to be revealed in the Super Bowl Sunday episode, which aired in February of 2018. At first, viewers thought that Jack would die in the house fire; however, he surprisingly died later that night in the hospital from ingesting too much smoke.
Now, the big reveal of Jack Pearson's death left many viewers wondering if there was any reason to continue watching the show. I was among this group of viewers; I put off watching the series finale for a few days. Yet, I was still amazed by the final episode. This episode was nothing like anybody expected; viewers were blown away with the new directions that the plot has gone in.
Everyone get your tissues ready; season 3 of "This Is Us" is returning in late September and promises not disappoint.
About the Writer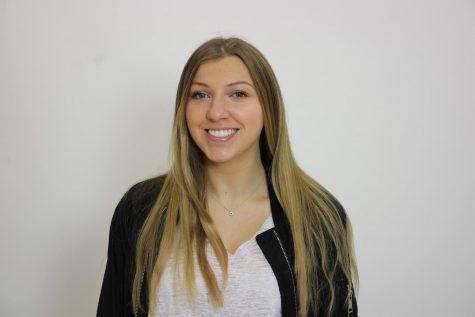 Kaitlyn Luckoff, Section A Editor
Hi, my name is Kaitlyn Luckoff and I am the Section A Editor on the Hawkeye newspaper. I am a junior and this is my 2nd year on staff. Outside of the Hawkeye,...