Musical Comedy Murders of 1940 is the play to see this spring
Director Tina Greenlee concludes her 40 years of teaching drama this year with a showstopper; Musical Comedy Murders of 1940 looks to be a highlight of the spring arts season.
The show is about a group of people who are stuck in a mansion who solve a murder crime. "Along with this comes a lot of stunts and chases that keep the show funny and interesting to watch along with a lot of comedy. Along with the comedy there is an incredible set being built that will have a lot of surprises for the audience to discover as they watch the show." said senior Mia Morelli, four year theatre student.
The show looks to be a new take on the theatre department as it is a very different type of play compared to past years. The play is centered around the five boys and 5 girls who are trapped in a murder mystery. Greenlee said, "It's a really neat set. It takes place in the 40's in a mansion on Long Island so the set is really cool. The roles are really eccentric. And there's all kinds of crazy things in the show and its just a very funny funny script."
Two year theatre student Maxwell Otremba said, "There are a lot of wacky things and crazy characters. There is also a smaller cast so its a lot more intimate." He added how it's a show that is definitely more surprising than what anyone expected.
Tina Greenlee ends her 40 years of teaching theatre with this play. "This play is not only special to me because it is my senior play, but it is Mrs. Greenlee's last one so it feels all the more special and unique to me," said Otremba.
With spring approaching soon, Musical Comedy Murders of 1940 looks to be a highlight this school year.
Leave a Comment
About the Contributor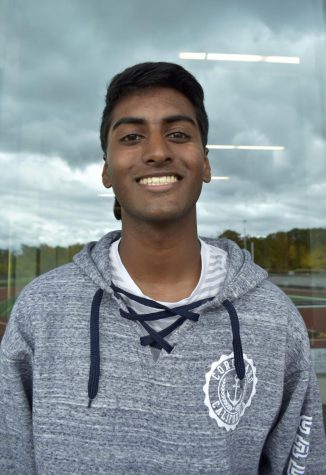 Kushal Sanjeev, Editor-in-Chief
Hi, my name is Kushal Sanjeev and I am an Editor-in-Chief on the Hawkeye Newspaper. I am a senior this year and this is my third year on staff. Outside...