Blumhouse's Truth or Dare- Not worth your money
Seeing the trailer for Blumhouse's Truth or Dare, I knew I had to drag my friends along to come watch it with me. With an original concept and a familiar cast, I was excited to see what director Jeff Wadlow had to offer. However, after having spent an hour and 43 minutes of my life watching it, I was disappointed to say the least.
The movie follows Olivia (Lucy Hale from Pretty Little Liars), a teenage girl on a Habitat for Humanity volunteer trip to Mexico. Olivia, her friend Markie (Violett Beane from The Flash) and Markie's boyfriend (Tyler Posey from Teen Wolf) are convinced by a random stranger to play a game of truth or dare. As the storyline progresses, the characters begin to realize that the seemingly harmless game awakened an evil demon that forces them to face their darkest secrets and deepest fears.
Although the storyline had potential, the film relies solely on loud noises and predictable jump scares to gain its title as a horror movie. In reality however, it's laughable efforts to scare the audience suggest that the movie should have been advertised as a comedic parody instead.
More than just the corny jump scares, Wadlow decided to surround the film around painfully gruesome dares that made me question whether he was trying to scare the audience or just make them cringe.
Wadlow did not use the well-known and experienced cast to his advantage, but instead gave them agonizingly cliche roles and characterization that lead to a series of emotionless deaths.
However, there is some merit towards the movie as a whole. Despite its poor development and lack of genuine horror, the movie manages to entertain and keeps you wondering what will happen next.
But, If you're looking to see a horror movie that will actually scare you – Truth or Dare is not it.
About the Writer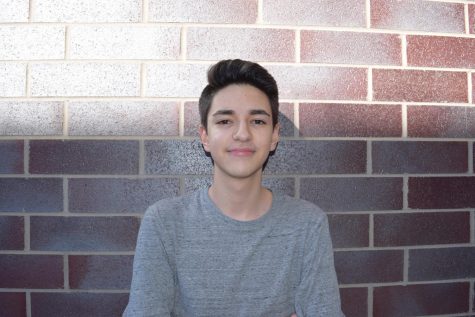 Andres Quiroga-Elizondo, Staff Writer
​Hi, my name is Andres Quiroga-Elizondo, and I am a first year staff writer on the Hawkeye. I enjoy art, music, writing, and spending time with my friends....