Sophomores experience first AP exams
eLast week marked the start of AP testing, in which many will be or have participated for their very first time throughout these upcoming days.
Sophomore Alan Yang, a student taking the APUSH exam on Friday said, "I'm very nervous, I really want to do well, because I know this matters"
Many upperclassmen have gone through the process of AP exams. However, this year, a large group of sophomores will join in AP exams. While a majority of sophomores taking AP exams are taking the APUSH exam, many others will be taking different exams.
Sophomore Jenna Silverman, who took just took her A.P. exam in Physics, explained her feelings and expectations going into the test.
"I felt pretty confident because all my tests in AP Physics this year have been on the AP scale, so we've kind of gotten an idea what the score ranges were at, and we've taken so many practice tests," said Silverman. "It was hard, the multiple choice was easier than practice AP exams that I've taken, but the Free Responses were pretty difficult."
In preparation for the tests, AP testers usually have to study extra compared to traditional tests and assignments. Sophomore Olivia Sim, who is taking her exam on Friday clarified, "For the whole class, I had to read a textbook, but I've been watching a lot more videos and I've been doing a review book, versus just briefly glancing at stuff."
While a majority of Sophomores taking AP exams are only taking one exam, students like Yang are taking multiple.
"Having two APs is a heavier study load than you would expect, it's manageable for sure. There's many people, especially juniors who are taking many more exams," said Yang.
As this group of sophomores heads into the Aux Gym to take their very first AP Exam, a new group will replace them next year. Silverman explained that AP Exam takers in the future should, "Prepare in advance and make sure you listen during your teacher's reviews when they go over multiple choice tests because a lot of problems are similar and just getting as much information as you can will help you."
Leave a Comment
About the Contributors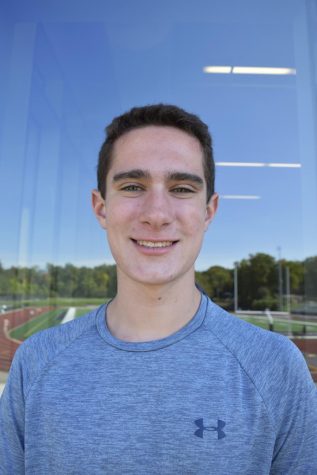 Jake Fogel, Managing Editor
Hi, my name is Jake and I am a Managing Editor on the Bloomfield Hills Hawkeye. I am a Senior this year and this is also my third year on staff. Outside...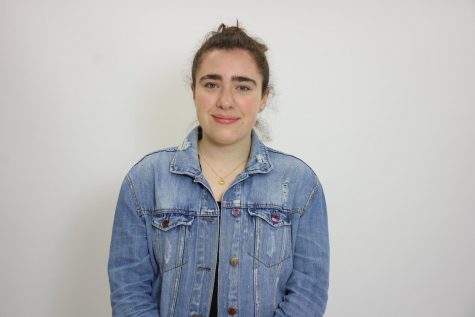 Georgia Zimmerman, Photography Manager
Hi, my name is Georgia Zimmerman and I am the Photography Manager on the Hawkeye newspaper. I am a junior this year and this is also my 2nd year on...