Midnight Sun Moves Many
Midnight Sun is a rollercoaster ride of emotions; this movie has been one of my favorite modern romance movies to this day. Written by Eric Kirsten and directed by Scott Speer, they take you on a heart throbbing tearjerker that takes you on a journey of Katie Price when love comes into lonely and locked up life. Katie has a rare and genetic condition called Xeroderma Pigmentosum (XP), which is a life-threatening sensitivity to the sun.
Bella Thorne starring as Katie Price, her dad Jack (Rob Riggle) and her crush Charlie who is played by Patrick Schwarzenegger. Bella and Charlie both do an amazing job at portraying both of these roles and they grow as a couple on TV. They make you feel included in their relationship as they take you on a trip of the development of their relationship together.  
After years of watching Charlie skate past her house everyday on his way to school, he finally talks to her when he sees her playing her guitar at the town train station. This movie takes you on an emotional rollercoaster of Katie Price's first love.  Her entire life changes the night that she goes to the train station and her crush Charlie who is played by Patrick Schwarzenegger.
The plot is well structured; however, the ending is very sad. It is the perfect movie to see if you love romantic movies. I strongly recommend anyone to check out this film if their a fan of Bella Thorne or a classic teenage heart throbber.
However, I believe that the director and screenwriter could have made the movie more realistic. It was extremely romantic and not realistic sometimes through the movie. Although it was not a hard movie to follow, Bella Thorne and Patrick Schwarzenegger were exceptional in this movie portraying two people in love who didn't have a lot of time left together. Seeing this movie made me open my eyes more to the disease of XP and even research it after the movie was over.
All around very good job to Erin Kirsten and Scott Speer for writing and directing an amazing movie that made me cry the whole way through. 4.5 stars out of 5 for Midnight Sun.
About the Writer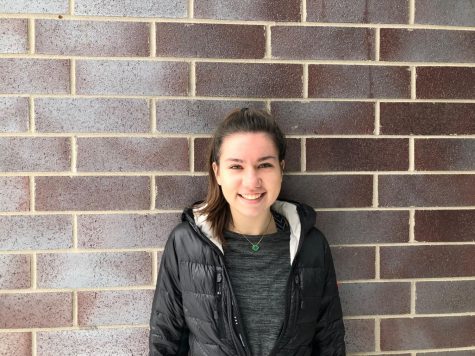 Alexis Rillema, Staff Writer
Hi, my name is Alexis Rillema; I am currently a junior at BHHS. I've been on the staff for 2 years and am currently a staff writer. In my free time I like...