California Wildfires Strike Again
The wildfires in California have been destroying everything in their paths; not only homes and buildings, but also memories. These wildfires are the most destructive and deadly fires in the state's history, with 85 deaths as of the end of November and more than 600 people unaccounted for.
The Camp Fire is located in Butte County, California- about two hours away from San Francisco- and started on the morning of November 8th, 2018. According to the New York Times, the fire has been 100% contained, 85 people have been reported dead and 200 people are still missing without any leads to their whereabouts. Because of the extremity of the situation, looters have been found inside of homes to steal items of abandoned homes. The county police have now arrested six people that were in possession with stolen goods, guns, or drugs.
The other most dangerous fire in the state is the Woolsey fire, which went ablaze on November 8th, 2018. The fire has now been 100% contained and the death toll has stayed at three people. The fire spread from Los Angeles County to Ventura County and has threatened thousands of homes from burning down. Many believe that the fire started due to radiation ties with a nuclear test site nearby. However, tests have been done by California regulators that conclude that the fire was not started due to radiation.  
Among those impacted or displaced by the fire are multiple celebrities. Although Malibu is greatly destroyed, CBS News reports that actor Liam Hemsworth, said, "it was amazing to see the community pulling together to help each other out in any way they can. Malibu is a strong community and this event is only going to make it stronger."
The California wildfires have left a mark on history as the need for rebuilding towns has increased due to destruction. The great state has a long journey to go to rebuild and make their state as beautiful as it was before, but they have support from the rest of the country to do so. Now, celebrities and fellow citizens are coming together to form a strong community to fight against this natural disaster and learn from it. Red Cross spokesperson Anthony Tornetta said, "Whatever time you can commit, whether it's a week or eight hours — we will welcome your support."
Leave a Comment
About the Contributor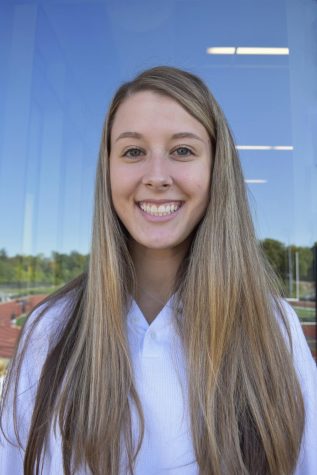 Kaitlyn Keele, Section Editor
Hi, my name is Kaitlyn Keele and I am a News Editor on The Hawkeye. I am a senior and this is also my second year on staff. Outside of The Hawkeye, I am...