Second Act is Cute, but Forgettable
Jennifer Lopez's new movie, Second Act, seems to be a quintessential romantic comedy, and… it is. Were you expecting a big reveal of something different? If you were, sorry to disappoint you, but this movie hardly has any innovative and unique elements that distinguish it from any other rom-com out there.
Second Act is about a 40-year-old woman, Maya Vargas (Jennifer Lopez), who is an assistant manager at a grocery store. She works there with her best friend, Joan (Leah Remini), and her boyfriend, Trey (Milo Ventimiglia), who support her as she prepares to get a promotion to manager. Much to her surprise, Maya doesn't get the promotion. As a result, Joan's genius-son creates a fake resume for Maya, which lands her a job interview at a high-end skin care company where she buts heads with Zoe (Vanessa Hudgens), a bigwig at the business, but still gets the job nonetheless. However, getting the job was the easy part as Maya is left to face all kinds of challenges while working at Franklin and Clarke, not to mention the fact that she's lying about her true identity.
Although Second Act was somewhat funny and had meaningful themes like family and perseverance, it is no different from all the romantic comedies out there. In fact, it has the same overall concept as one of Jennifer Lopez's other movies, Maid in Manhattan, which is about a hotel maid who pretends to be a rich, upperclassmen in order to pursue a love interest. This is just like how Maya, a lower-class person, gets caught up in the perks of being rich, and hides her real identity in order to keep getting those perks. If that's not proof that Second Act is unoriginal, then I don't know what is.
Like all the other cliché movies, Second Act is predictable, which makes it powerless in leaving a profound impression on the viewer. I correctly guessed the main plot twist well before it occurred, which, by the way, was cliché in and of itself. If I was able to speculate rightly, I'm sure many other viewers could do so as well. Additionally, the movie had overused, typical plot lines, so someone watching would easily be able to anticipate any of the outcomes. The "journey" to the ending wasn't all that bad, but 20 dollars spent at the movies isn't worth it when you could have predicted what would happen yourself.
If you truly love romantic comedies and an everyday chick-flick, sure, watch Second Act. But, if you're looking for something new, like almost all moviegoers today, don't waste your time seeing this movie.
About the Writer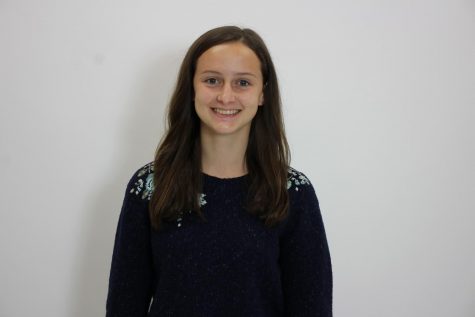 Isabelle Harber, Staff Writer
Hi, my name is Isabelle Harber and I am a Staff Writer on the Hawkeye newspaper. I am a junior and this is my 1st year on staff. Outside of the Hawkeye,...