Rent Minus the Live
Fox's production of Rent: Live, which aired on January 27, was almost anything but live; all but the last 15 minutes of the broadcast were pre-recorded footage of the previous day's dress rehearsal.
The Tony-award winning musical Rent, about a group of artists trying to survive and prosper in the Bohemian Alphabet City of Lower Manhattan's East Village under the shadow of HIV/AIDS, was praise and performed on Broadway for 12 years. So, my expectations for Rent: Live were high, especially with a cast including big names like Jordan Fisher and Vanessa Hudgens.
The show was in shambles. Star Brennin Hunt, who played the role of Roger Davis, broke his foot the day before during dress rehearsal. Apparently, Fox live productions do not have understudies for the main characters. This prompted nearly the entire show to contain non-live footage – footage from the dress rehearsal.
If the cast and crew had known that their dress rehearsal was going to be shown to millions of viewers, maybe they would have tightened things up a bit more. While Fisher and Hudgens gave stand-out performances, the rest of the cast was a little pitchy at parts, in my opinion. Additionally, the camera crew would have been able to pull out all the stops in a live performance, but they definitely held back in the pre-recorded show.
Perhaps the best part of the broadcast was the actual 15-minute live portion, where the original Rent Broadway cast appeared and performed. Again, this goes to show that anything live would have been better than what Fox showed. As a matter of fact, while the less-than-exceptional performance was being aired, Hunt, in a wheelchair, and the rest of the cast were still doing a live show for the audience that was there. Why didn't they broadcast this? I would have been much happier if they had shown the true definition of "the show must go on."
You won't find any reruns on Fox of Rent: Live because, quite frankly, it was abysmal. But, even if you did, they would be just as non-live as the original broadcast.
About the Contributor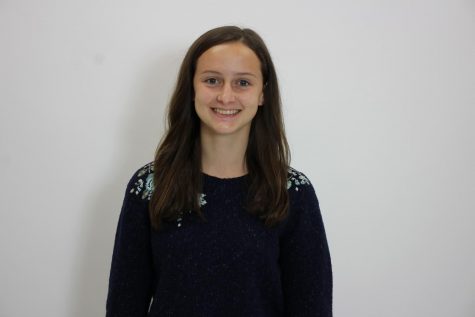 Isabelle Harber, Staff Writer
Hi, my name is Isabelle Harber and I am a Staff Writer on the Hawkeye newspaper. I am a junior and this is my 1st year on staff. Outside of the Hawkeye,...