Dumplin': the Movie Disappoints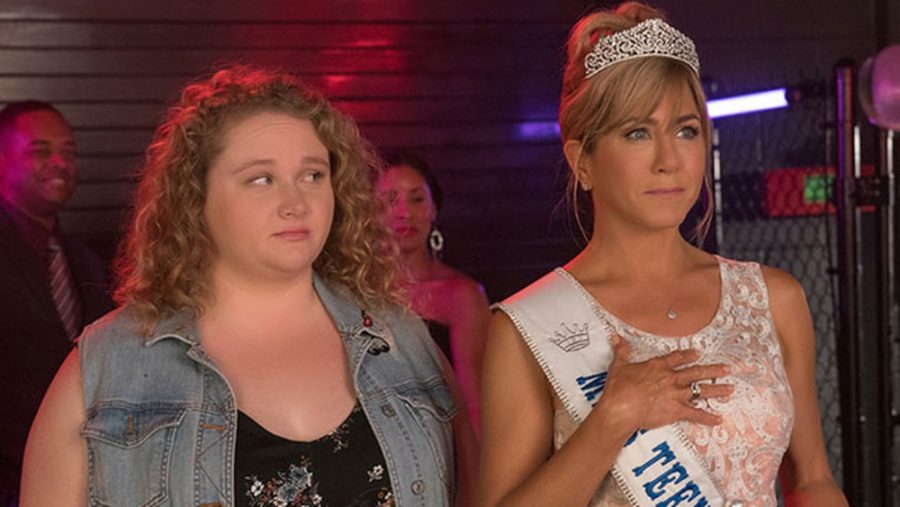 The comedy book Dumplin' by Julie Murphy has been making noise for a generation because of its uplifting message of self-acceptance. Netflix has now made the book into a movie, which made people more aware of the message of positive body image.
Dumplin' refers to the nickname given to the main character, Willowdean Dickson, played by Danielle Macdonald. Throughout the story, Willowdean deals with body image issues and lives in the shadow of her small town pageant queen mom, Rosie Dickson, who is played by Jennifer Aniston.
Although Willowdean gets bullied, she seems to be able to get by, having a job at a local fast food restaurant, Harpy's, where she meets and falls in love with Bo Larson, played by Luke Benward. She also gets help from her Aunt Lucy, played by Hillary Begley. After being fed up with the jokes and, bullying, and new found inspiration from her Aunt Lucy, Willowdean decided to enter the pageant to show society that you don't have to be a size two to be a beauty queen. Ellen, played by Odeya Rush, and other girls that felt like outsiders in their town, decide to enter the pageant too. In the end, the girls made a huge impact in their small town.
The novel and movie both share an upbeat and heartwarming story that inspired many girls around the world. I have read the book and watched the movie and enjoyed both of them. The drag queens got a lot more attention in the movie than the book. It seemed like the movie needed more of that sparkle that the drag queens brought. A lot of the novel was showcased about her relationship with Bo and how her insecurities came out while dating him. Yet in the movie, a lot of the motivation of the pageant was showing her aunt Lucy that anyone can do anything they put their heart to.
All things considered, the movie was a cheesy comedy that many people loved but coming from a person who read the book I did not enjoy it. The overall importance of the story was to show that the girls made a difference.  
Throughout the novel and movie, I believe that the story shared an important message about body image, but the movie didn't live up to the hype that the book had.