A Look Back at the 2019 Oscars
Marking its 91st year,  the Academy of Motion Pictures Art and Sciences hosted their annual Academy Awards ceremony, better known by its nickname based on the golden statuettes each winner received, "the Oscars."
The Academy is the world's preeminent movie organization, comprised of more than 7,000 filmmakers. Each year, the Academy votes on the nominees of motion pictures for recognition in filmmaking. The Academy, as well as film fans from around the world, vote on winners for each category and select people whom they view as successful.  
"I thought Rami Malek did a really good job. I think it's fairly difficult to represent someone who once lived and if you compared him to how Freddie Mercury was, it's really similar," said freshman Nina Weller. "I think he was really deserving of best actor award."
Breaking tradition, the Academy Awards went without a host for the first time in nearly 30 years. Despite efforts of the academy to keep the show going, fears remained in the crowd of cinematic celebrities, as multiple actors collaborated to ensure the night was as successful as it would've been with declined host, Kevin Hart.
"Normally hosts are really good with introducing stars and keeping the audience's attention. Because there wasn't one for this ceremony, I found that without a host, there was nobody to really tie it all together,"  said sophomore Natalie Cooper.
Despite changes in practice, The 2019 Oscars succeeded as past years have and provoked many positive reactions from audiences watching from home.
"My favorite part was Lady Gaga and Bradley Cooper's performance," said Cooper. "I loved A Star Is Born, so seeing them perform live was really cool."
Regardless of much positive feedback, some reacted with shock and disapproval.
"I think my least favorite part of the Oscars was the fact that there was no host. I think that the reason people watch is for the jokes that the host says and since there was no host, it wasn't as funny," said sophomore Blake Kaufman.
As society has recently been fixated on politics, strong messages were spread reflecting multiple inclusive political movements and promoting racial diversity throughout the night. Furthermore, multiple awards were given as firsts to many.
"Although [the Oscars] were good at awarding many firsts, I felt that they tried to be too fair in a way and didn't give recognition to the original, and very successful actors. I felt that they were equally as deserving," said Kaufman.
Giving rise to the industry's shift in mindset, actor Javier Bardem presented best foreign language film while indicating the Academy's increasing sense of equality.
"There are no borders or walls that can restrain ingenuity and talent," said Bardem, as he defined the words our society now stands by.
Leave a Comment
About the Contributor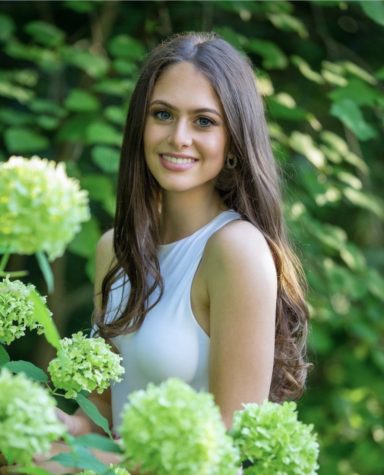 Fallan Sherman, Feature Editor
Hi, my name is Fallan Sherman and I am a Feature Editor for The Hawkeye. I am in my senior year and this is my third year on staff. Outside of the Hawkeye...