The Polar Vortex Hits Midwest
This winter has certainly been a rollercoaster when it comes to weather. From less than half an inch of accumulated snow in December to eight snow days in January and February, Michigan winters are proving their inconsistency and lack of predictability.
According to National Geographic, at least 21 people died as a result of the 2019 polar vortex. In extreme cold, frostbite can attack exposed skin in minutes, and prolonged exposure leads to hypothermia.
Though this polar vortex is seemingly unprecedented, Oceans and Weather teacher Emily Jones said, "We always have two polar vortexes on the planet (one in the North Pole, one in the South Pole), so it's actually a constant thing that's always there."
Despite the constant polar vortexes, they usually do not drop below the poles, explained Jones.
"The reason we can get a polar vortex here in the midwest or at lower latitudes is because of the Jet Stream that goes across the Northern Hemisphere," said Jones. "If it weakens, it will sometimes let that cold air come down."
"At the high school, and in our district, we had days off because it was unsafe to be outdoors because of the temperature," said Jones regarding implications on the school. "It's such an incredible difference in temperature from what we are used to."
Echoing the sentiments of Jones, Bloomfield Hills Schools closed down due to conditions that can cause frostbite and hypothermia in minutes, according to WebMD. Jones also advises the importances of wearing layers of clothing when dealing with these frigid temperatures.
Looking at the implications this weather phenomenon has had, Jones said, "I'm thinking that we'll see some plants that didn't make it because of the extreme cold. In Michigan, we don't normally get to that level of cold, so some things might not come back in the Spring. This is the same with certain insects and animals."
While the future is impossible to predict, sources such as the World Economic Forum explains that these types of intense weather phenomena will not end here as they can be tied to our rapidly changing climate.
Leave a Comment
About the Contributor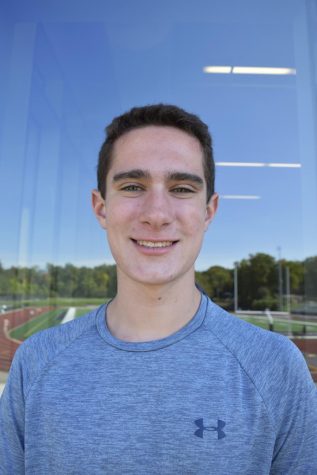 Jake Fogel, Managing Editor
Hi, my name is Jake and I am a Managing Editor on the Bloomfield Hills Hawkeye. I am a Senior this year and this is also my third year on staff. Outside...