Tiger: Back on Top
Two shots back from the lead, Tiger Woods entered the final round of the 83rd Masters donning his iconic Sunday Red look. Woods played alongside Francesco Molinari and Tony Finau in the last group. Molinari led the group with 13 under par for the tournament, Finau and Woods trailed close behind at 11 under par. Historically speaking, Woods has never won a major championship without being at the top of the leaderboard. Coming in T-2 on the final day, it's safe to say history was not on Woods' side.
After nine holes, Woods still remained one shot behind Molinari. However, any golf fan would understand that the Masters doesn't start till the second nine on Sunday. Keeping that in mind, my hopes of Woods capturing his fifteenth major grew after every hole he played. Things really got interesting at the Amen Corner. The Amen Corner is a nickname coined for the three most famous holes ever played in the world of golf.  It includes the 11th, 12th and 13th holes on the Augusta National course. At the 12th hole, Molinari was tied with Woods after he lost two shots at the Golden Bell. They remained tied at 12 under until the 15th hole, in which Molinari double bogeyed and Woods birdied. Woods was at the top of the leaderboard, once again the back nine proved to be game-changing and after the 15th hole, it was clear that Woods would win the tournament.
Looking back, Woods' last PGA tour win at East Lake Golf Club took place five years and twenty-nine days after he won the WGC Bridgestone Invitational for the eighth time on August 23rd, 2014. People still remain disillusioned by his ability to return to play at the highest possible level, after four back surgeries, multiple injuries, marital issues of his own accord, and a dependency on prescription drugs.
To answer the question of whether Tiger's return to winning his fifteenth major is the greatest sports comeback of all time, let's look into other notable sports figures who had to take a break from their sports careers: Muhammad Ali, Michael Jordan, Ben Hogan, and Andre Agassi.
Ali was forbidden to box professionally since he evaded the draft for the Vietnam War, however, after his four-year break from the game he came back to earn a world heavyweight title in 1974. Jordan took an 18-month break from the NBA to pursue minor-league baseball. In 1995, "His Airness" announced his return with two words: "I'm back". Hogan endured a crippling car accident in 1949, in which his physicians told him he may never walk again. Hogan made a speedy recovery to play in the 1950 PGA tour season. Agassi rode a performance rollercoaster in 1996 when his game deteriorated due to a wrist injury and he started to use crystal methamphetamine. In 1998, Agassi retained his physical and mental form to go from being no. 110 in the world to no. 6.  
Basing the greatness of Woods' comeback solely on time away from the sport, Woods' return to winning his fifth Masters win is the greatest comeback ever in sports history. Woods was out of the game for the longest period of time. Although he was in contention to win some events and won for the 80th time at East Lake, these events were unequivocally different from winning a major tournament. This was the moment everyone was waiting for and hoping for. After a five year absence tainted with back surgeries, rumors, and scandals, Woods' fans had lost hope and Woods' critiques gained momentum. After 22 years, Woods made his comeback tangible since the first time he won at Augusta in 1997, becoming the most legendary win of Woods' career.
View Comments (1)
About the Contributor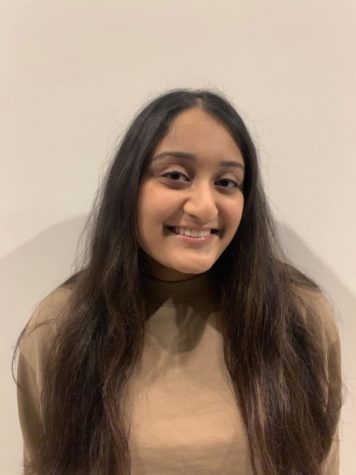 Sanju Swamy, Managing Editor - Web
Hello, my name is Sanju Swamy and I am one of the managing editors for The Hawkeye. I am in my senior year and this is my third year on staff. Outside...