New Athletic Committee Forming at BHHS
Across the country, athletes and administrations at all levels are forming new, innovative committees aimed at improving athletics within their schools.
According to BHHS Athletic Director Avis Najor, the goal of Student Athletic Advisory Committee is to positively impact the culture of our athletic and school community, and there are certain characteristics that applicants to the committee should have. 
"We're looking for a group of really energetic leaders from our community," said Najor. "We want students as well as several mentor coaches. [Also, we would like to] get a diverse group with each sport being represented. We have close to 30 applicants that are all fantastic individuals that I know will be up to the task. However, the hope is that this will expand." 
The committee is planning on meeting at least twice a month, with one meeting on a Saturday and the other being during an advisory period. However, the hope is that this will expand. 
"We don't want to overwhelm anyone, but we definitely need to get work done and these kids are definitely going to be working hard on this project," said Najor.
Students that are a part of the committee will have the power to make a lot of decisions. In fact, the program is designed to be student-led. 
"The meetings will look like what [the students] want it to look like. That's the key foundation of this committee. We want them to create what they want their culture to be at Bloomfield Hills," said Najor. "They'll have some guidance and mentorship, but it's really going to be what the kids want their community to be like, how positive change can occur, and working hard to get everyone on board in the community."
Leave a Comment
About the Contributor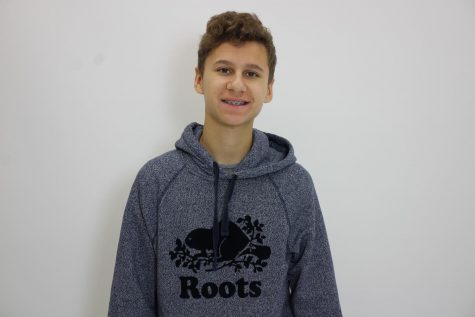 Gabe Singer, Guest Writer
Hi, my name is  Gabe Singe and I am a Guest Writer on the Hawkeye newspaper. I am a Sophomore this year and this is my 1st year on staff. Outside of...