ITS haunted theatre held
Over 100 students contributed to the third annual International Thespian Society's (ITS) Haunted Theatre Fundraiser, which occurred on Friday, October 18. This event takes up the entire performing arts wing with Halloween-themed decor, actors in scary makeup, and haunted scenes all working to scare anyone who purchases a ticket.
The Haunted Theatre was a student-run event, which allowed for collaboration and increased student involvement through the leadership positions students were able to take on. Positions included acting, scene building, sound and lighting, decorating, costuming, publicizing, and ticket collecting.
"It was interesting having a position of power in front of all my peers, and it felt like I actually knew what I was doing," said junior Megan DeFrancesco, the president of finance and fundraising for ITS. "I was worried that I wouldn't know what I was doing as a student."
This year's Haunted Theatre involved more tour guides and actors throughout the route, which created more roles for anyone who was interested in participating. Riley Crimmins, one of 15 student tour guides, commented on the achievements of the participants.
"I was really proud of our cast and crew and [what] we were able to accomplish in such a short period of time," said Crimmins.
The event relied heavily on the cast of the school musical and other members of ITS. The cast alone featured nearly 70 students, and around 500 people attended the event. 
"I think whenever we do something, it always tends to get bigger in this theatre department instead of smaller," said the theatre program director Mary Bogrette.
The large number of people both involved and in attendance created some unforeseen challenges for the tour guides. It was not possible to rehearse how the tours would go once the attendees were present, so the tour guides did not have much intel on how fast the tours should move or how much could be said at each stop. In spite of this, the cast was pleased with how the event has grown and the successes they had this year, both financially and based on the attendee response. 
This year marked the third year ITS has taken over the music wing and transformed it into scenes of horror, attempting to scare anyone from children to grandparents. In 2018, the event raised around $3,000 for the theatre department, but this year it accumulated an unprecedented $5,342.
"It was successful [this year] – people had a great time, and I think the cast and crew were able to get a lot out of it," said Bogrette.
Leave a Comment
About the Contributors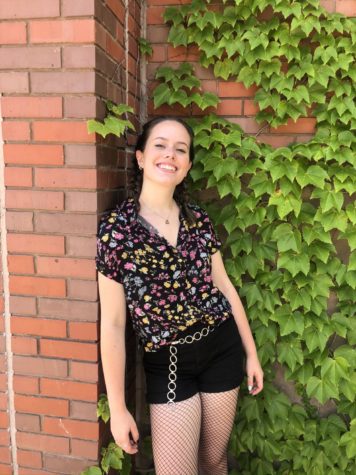 Cassandra English, Copy Editor
Hi! My name is Cassie English and I'm one of the Copy Editors for The Hawkeye. I'm a senior and this is my second year on staff. Outside of the Hawkeye...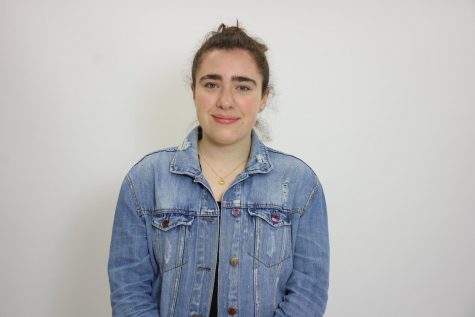 Georgia Zimmerman, Photography Manager
Hi, my name is Georgia Zimmerman and I am the Photography Manager on the Hawkeye newspaper. I am a junior this year and this is also my 2nd year on...