Disney+ dominates the streaming world
Given that Disney owns practically everything under the sun, it's about time they joined the streaming world. Joining an already crowded playing field, Disney+ had big shoes to fill, but so far, it has most definitely done so. 
Exclusive fan-favorites such as Marvel, Pixar, and Star Wars movies make Disney+ virtually unbeatable, and despite going up against streaming giants like Netflix and Hulu, Disney+ comes out on top. Now let's get down to exactly what Disney+ has to offer and how it changes the game for TV and movies.
Let me start with Marvel. Even seven months after the release of Avengers: Endgame, it seems as though Marvel has stayed in the spotlight, especially with the theatrical release of Spiderman: Far From Home this past June, and not to mention a massive fanbase awaiting the next phase of movies. Therefore, by having 16 Marvel classics now on Disney+, anyone craving Avengers action would have to make their way over to Disney+. 
However, due to previous contracts and a two-year post-theatrical release rule Disney+ has, the live-action Spiderman movies as well as Black Panther and Avengers: Infinity War are currently unavailable on Disney+. 
In addition to almost the entire Marvel Cinematic Universe, Disney+ is also home to another huge fanbase: Star Wars. Since Disney's LucasFilm buyout in 2012, Disney has had control of the creation and production of everything Star Wars-related. At the moment, the original and prequel trilogies – as well as shows such as The Mandalorian, The Clone Wars, and several others – make up the Star Wars selection on Disney+. Additionally, Star Wars: The Last Jedi will be making its way to Disney+ on December 26, which will be six days after the theatrical release of Star Wars: The Rise of Skywalker. 
Furthermore, as if Disney+ couldn't get any better, it brings back everyone's childhood with Pixar and Disney classics. Getting our Pixar favorites on Disney+ was easy money, but getting the old Disney classics resulted in the expungence of the Disney Vault. The Disney Vault prevented people from having the ability to purchase any Disney movie on VHS or DVD at any time, thus allowing Disney to drive up demand for their own movies after their box office releases. This tedious profit-hub is now no longer, therefore allowing viewers to stream any of the 116 Disney animated features that Disney+ has available at any time, any place.
Whether you are watching a National Geographic nature documentary or binge-watching all of the Iron-Man movies, it seems as though Disney+ has a little something for everybody. Due to the wide variety of content that Disney+ has to offer, it is clear that they are the superior streaming service.
Leave a Comment
About the Contributors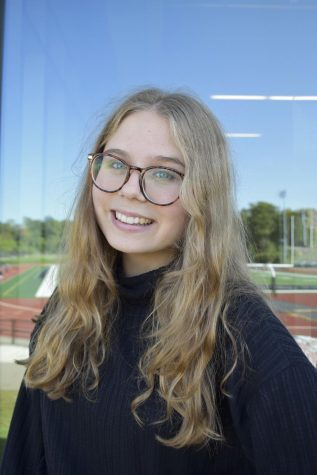 Laine Lord, Managing Editor
Hello, my name is Laine Lord and I am a Managing Editor on The Hawkeye. I am a senior this year and this is also my 2nd year on staff. Outside of The Hawkeye,...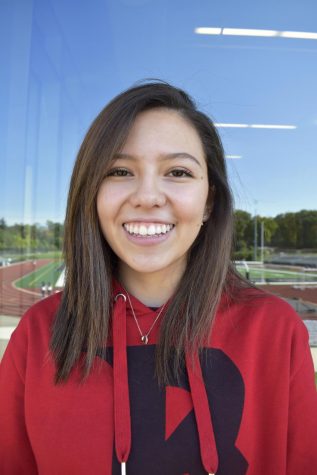 Sara Cabral, Photography Staff
Hi, my name is Sara Cabral and I am photography staffer on the Hawkeye Newspaper. I am a senior this year and this is my first year on staff. Outside of...