Froot Loop straws return
Kellogg's is Bringing Back the Beloved Froot Loop Cereal Straws after 11 long years. A childhood memory of many was sitting down for breakfast and putting a froot loop straw in your cereal, drinking out of it, AND getting to eat it. Good for making milk taste better too. 
   Froot Loop Straws, an invention by the Kellogg cereal Froot Loops, are straws made out of, well, froot loops. 
   Kelloggs discontinued them in 2009, much to the dismay of many children, myself included. The 2000s saw the creation of many strange and soon after discontinued snacks, such as Oreo-Os, (which are also returning), Ecto Coolers, 3D Doritos, Cheez-It Gripz, Reese's Bites, and many more. 
   Unfortunately, the product sales were too low back then because only children wanted them and their parents refused to buy them. But those kids are now adults, who have all demanded the return of their beloved childhood snacks. After a 4 year old change.org petition to bring them back got over 80,000 signatures, the cereal company is bringing the straws back into production. They'll be put into stores starting this October, 2021. They'll be pretty cheap too, with packs of 24 straws for only $5.
The return of Froot Loop straws is an exciting change, not just because we all love them, but because this could mean the return of many other foods that we used to love. I for one am looking forward to drinking my cereal and not wasting so much, as well as using straws that are good for the environment. One time use, yes, but you eat them, so it's a win-win. I hope that with the return of these straws, comes a return of many other childhood snacks, especially Cheez-It Gripz. We can all hope that our favorite snacks return to shelves soon.
Leave a Comment
About the Contributor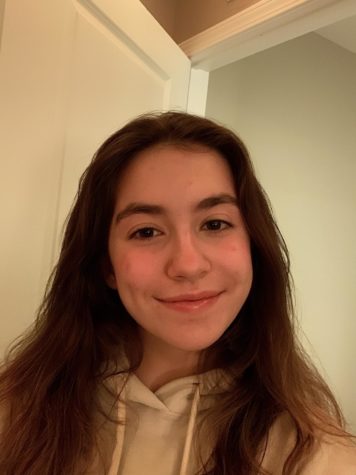 Claire Greenspan, Staff Writer
Hi! My name is Claire, and I am a staff writer for The Hawkeye. I'm in my junior year and this is my 1st year on staff. Outside of the Hawkeye I am in...