Reflecting On Black History Month at Bloomfield Hills
Members of Black Student Alliance discuss Black History Month Coverage and Significance
During Black History Month, from February first to March first, members and leaders involved in the Black Student Alliance (BSA) at Bloomfield Hills High School made it a goal to raise awareness about African American history and culture. 
   Francis Nwamgbe, a senior and member of the BSA, discussed what it is exactly the club does to keep the spirit of Black History Month alive within the high school. 
   "BSA is doing our part in keeping the spirit of Black History Month alive through educational videos and quick facts," explained Nwamgbe. 
   In a similar vein, Chelsey Wells-Simmons, freshman and BSA E-Board member, expressed her appreciation to BSA members for doing what they can to raise awareness given the circumstances of the pandemic. 
   "Doing BHM, even though it's been challenging because of COVID-19 and not being in the building a lot, I feel like we did a really good job because we came up with some really great ideas and made [informational] videos," explained Wells-Simmons. 
   Taking a break from speaking about BHM coverage, Wells-Simmons delved into some of her responsibilities as an E-Board member. 
   "We facilitate meetings, come up with topics to talk about, we plan, and we interact with each other," said Wells-Simmons. "I feel accomplished because I am the only freshman and everyone connects, even though I have a big age difference." 
   Despite the virtual nature of the BHM coverage, Wells-Simmons believes that BSA is still contributing to the school's overall awareness of Black History Month. 
   "BSA is contributing to our school because some people really don't know the importance behind BHM, especially what it means to people within the African-American culture or even outside of that," stated Wells-Simmons. "We're helping people understand and have covered a variety of music that people listen to. In our videos, we explain what different music means in accordance with African-American culture." 
   Wells-Simmons further discussed an in-person option besides videos to celebrate BHM amongst the school community. 
   "In the future, we can hang up posters or even have an assembly and have each person [in BSA] say a paragraph on what BHM means to them," explained Wells-Simmons. 
   Lastly, Wells-Simmons had a comment to share about BHM and the significance that this month holds for her. 
"Honestly, it's meaningful to me because in middle school we didn't celebrate BHM at all [and] it felt really good to celebrate something coming from my culture," stated Wells-Simmons. 
   Nwamgbe also had a lasting message for the student body concerning BHM. 
   "I feel as though the student body should realize that BHM is more than just the month of February," Nwamgbe said. "Black history is American history [and] absolutely should be acknowledged yearly."
Leave a Comment
About the Contributor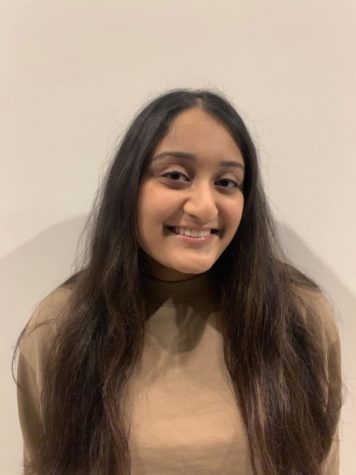 Sanju Swamy, Managing Editor - Web
Hello, my name is Sanju Swamy and I am one of the managing editors for The Hawkeye. I am in my senior year and this is my third year on staff. Outside...